May 12, 2022
Celebrating National Nurses Week and International Nurses Day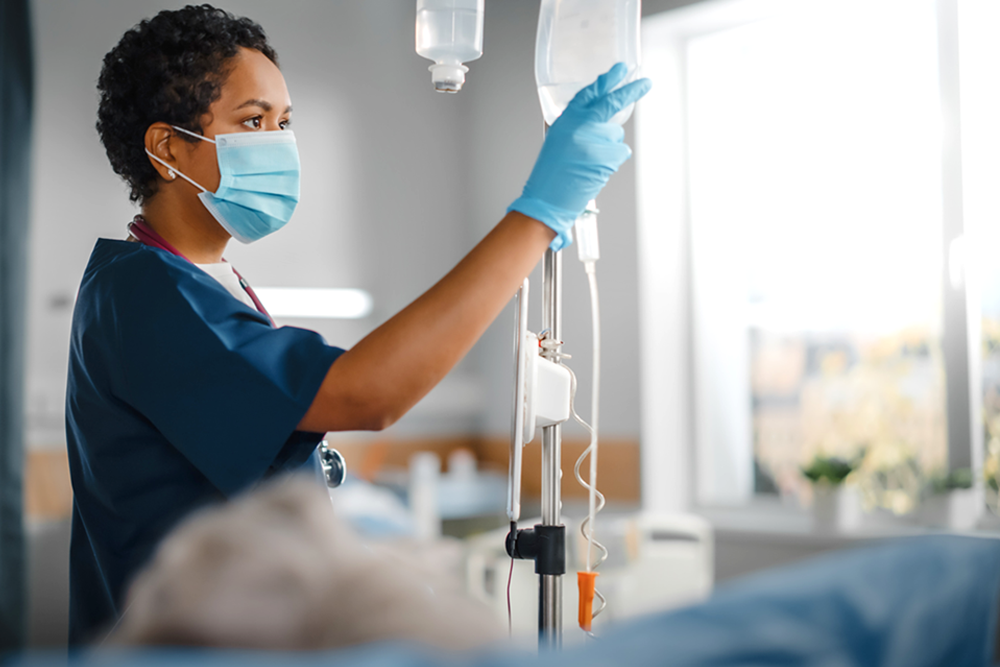 International Nurses Day on May 12 marks the anniversary of Florence Nightingale's birthday, and this week is also National Nurses Week. Nurses have been critical frontline workers in caring for patients throughout the COVID-19 pandemic, and the celebrations are one way to honor those in the field. We're highlighting how some of our member hospitals and companies are continuing their support for our frontline workers and the advancement of the nursing field.
Scripps Healthcare has approximately 4,600 nurses who care for patients across the healthcare system's network of five hospitals, 27 clinics and home-care settings. It is giving the public an opportunity to honor a nurse through the Scripps Health Foundation's online portal, and commenced a donation program to help fund services such as the nurse navigator program, genetics and nutrition counseling, and Project Dulce, a training program for healthcare professionals who specialize in caring for patients with diabetes.
Johnson and Johnson's Janssen launched a new social media series that spotlights the nurses who care for patients with pulmonary hypertension (PH), a rare high-blood pressure condition. The "PHrontline Conversations" series debuted on Facebook Live and is a forum for nurses around the world who practice the speciality to share their stories and the complexities in treating the disease. The company says the forum has become a space where nurses can learn from each other, discuss best practices, and share advice on current topics such as virtual care for their patients.
Rady's Children's Hospital-San Diego is launching a new consortium with the goal of making rapid whole-genome sequencing (rWGS) available for newborns as part of their standard care, which could help nurses and physicians potentially diagnose and identify diseases in patients sooner. The genetic testing has been available at Rady Children's since 2011, but has traditionally been reserved for critically ill patients in the pediatric intensive care unit. Stephen Kingsmore, president and CEO of the Rady Children's Institute for Genomic Medicine, made the announcement at the Bio-IT World Conference & Expo last week, and said he hopes that rWGS can be commercialized in 2026 and expanded. He noted it would take a few years to provide training for physicians and nurses about the testing.
Children's Hospital Los Angeles received a transformative $25 million gift from an anonymous donor, and the hospital says it's one of the largest charitable investment made in a pediatric hospital program. The donation is going toward more funding for nurses' research projects including the hospital's postdoctoral fellowship program, and sponsorships for certification in specialties such as trauma, neonatal, and nephrology.