Building a Bridge
Biocom California's Korea Initiative aims to build a bridge between life science companies in Korea and California. Members from Korea can access our numerous virtual benefits and be at the front of the line for connections to capital, partnerships, talent, and commercial avenues that are plentiful in California while our 1,700 domestic member companies can connect with the leaders from all corners of the Korean life science industry.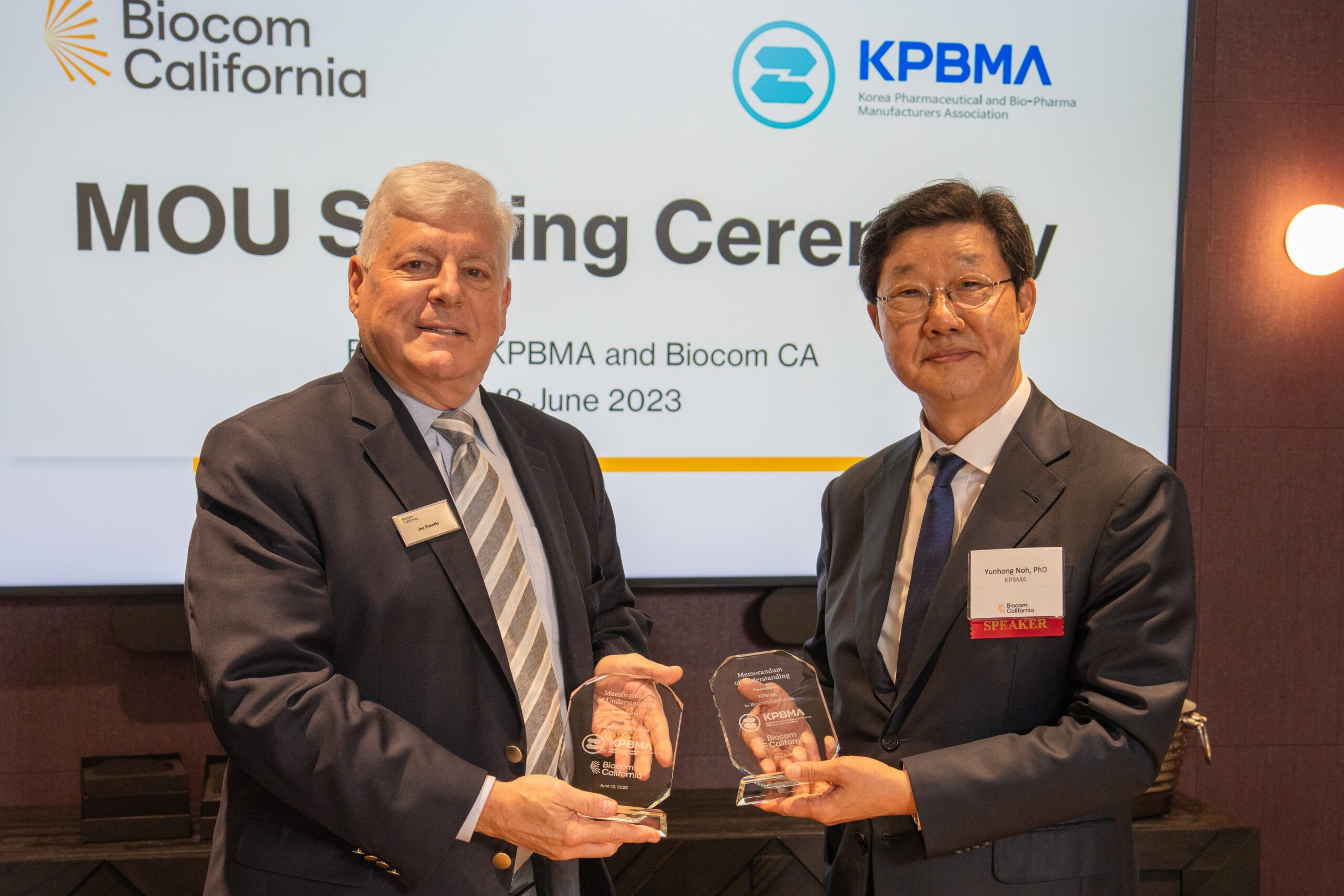 Memorandum of Understanding with KPBMA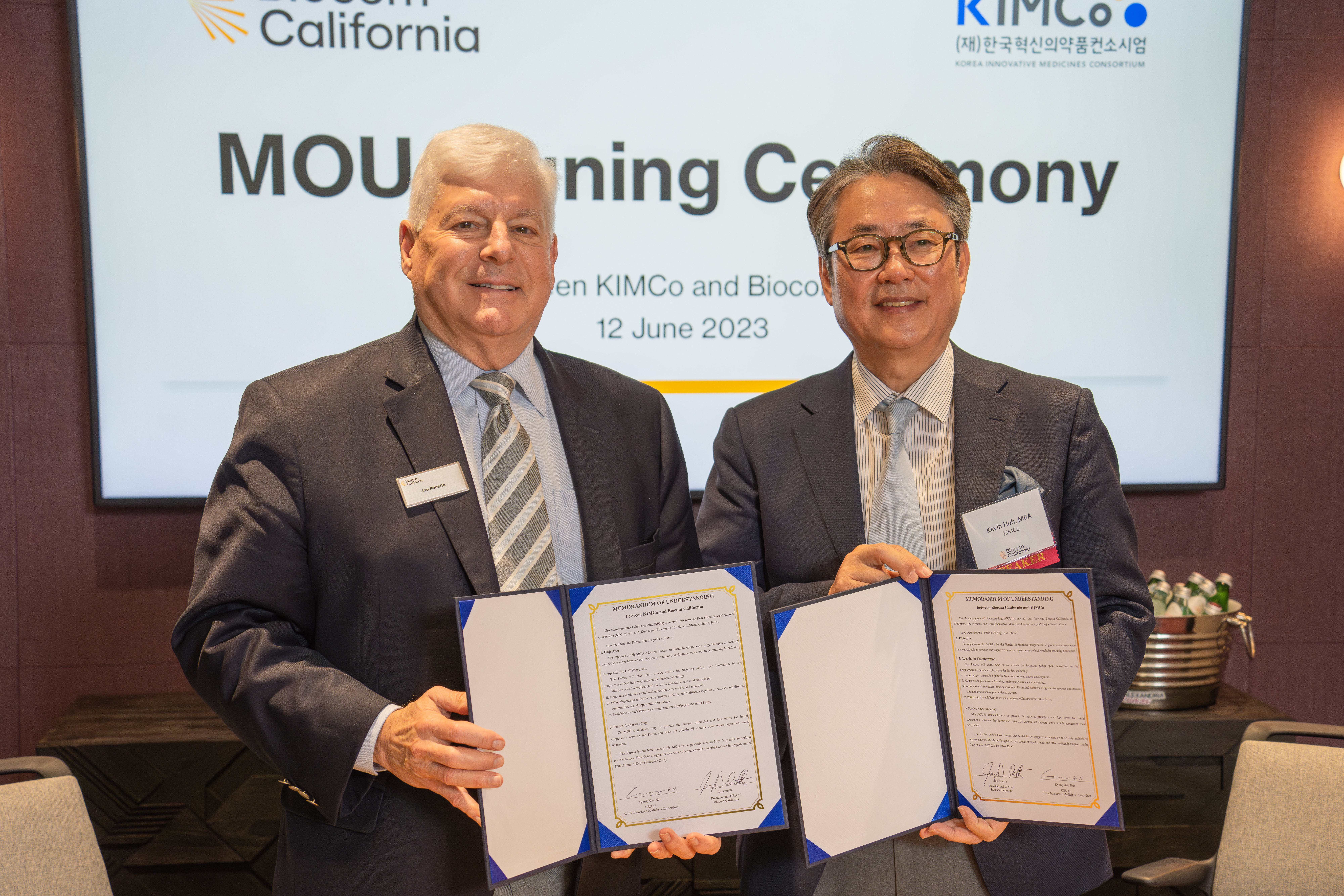 Memorandum of Understanding with KIMCo
articles
In the News
Check out some of the latest articles and op-eds on recent investments in Korea from top U.S. companies and recent Korea acquisitions of U.S.-based pharma companies.
Biocom California at 31st 2023 Seoul Bio Economy Forum

View Article
Korea Partnership Resources