Accelerating Life Science Education
Biocom California Institute is a 501(c)(3) organization established in 2008 by Biocom California, the advocate for California's life science sector. Our mission is to develop and promote a skilled and diverse pipeline of talent to accelerate the growth of California's life science ecosystem. We collaborate with the life science industry, government, non-profits, community college systems, institutions of higher education, and other stakeholders to meet and anticipate the workforce needs of the life science community and to promote the advancement of life science talent throughout the world.
2023 Economic Impact of Life Sciences
1.19
M
Total Jobs Supported
$
131
K
Average Wages per Worker
10.4
%
Employment Growth (2019-2022)
Economic Impact Reports
The 2023 Biocom California Life Science Economic Impact Report, created in partnership with Deloitte, provides data on the performance of the life science industry in California during 2022. The report includes an overview of the economic impact in terms of jobs, labor income, and business output, along with key trends impacting the industry during the year.
events
job-seeker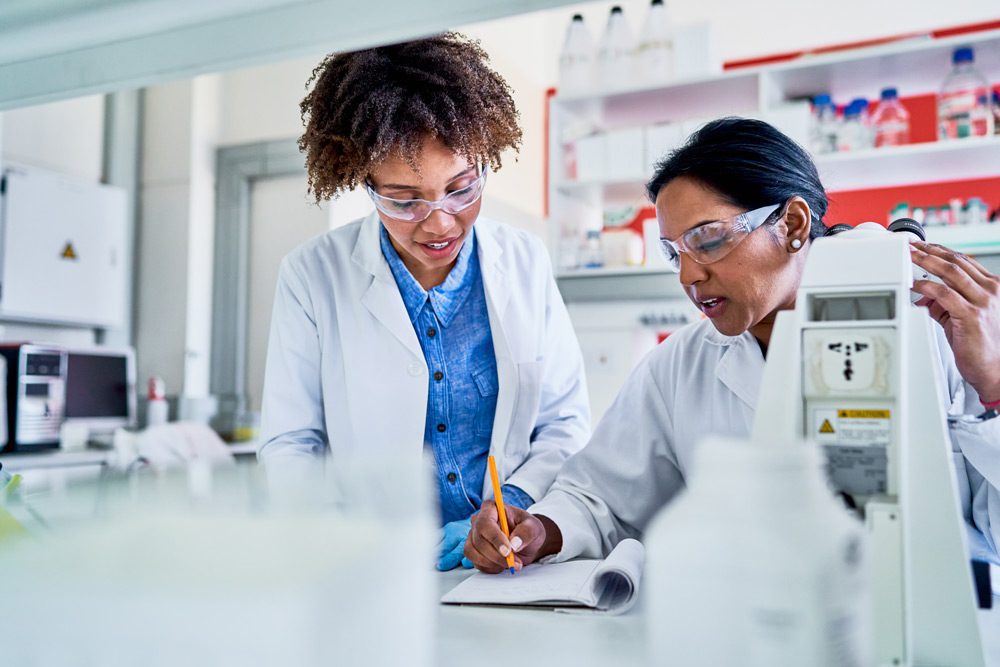 Life Science Young Leaders Fellowship Program
The Life Science Young Leaders Fellowship is a free 6-month life science career exploration program designed for college students, professionals, and job seekers from all walks of life.
Veterans in Life Sciences Fellowship Program
The Veterans in Life Sciences Fellowship is a free 6-month life science career exploration program designed for current and former military members.
NOVAworks Biocom Life Science Fellowship
A 6-month career exploration program designed for job seekers, offering industry connections, support, and personal growth, regardless of your science background.
HR Biotech Group (HRBG)
An inclusive forum in partnership with life science Human Resources professionals across California, where members can freely exchange valuable resources, innovative ideas, best practices, policies, programs, and networking opportunities.
HR Executive Educational Program
Nurture the future generation of HR leaders within the life science industry with an enriching platform for participants to learn, evolve, and establish valuable professional connections.
Professional Development for Life Science Professionals
Gain exclusive access to a diverse range of courses tailored to accelerate personal and professional growth for professionals in the life sciences
Graduate Education Fellowship
A unique opportunity for graduate students to gain teaching and curriculum development experience benefiting K-16 education.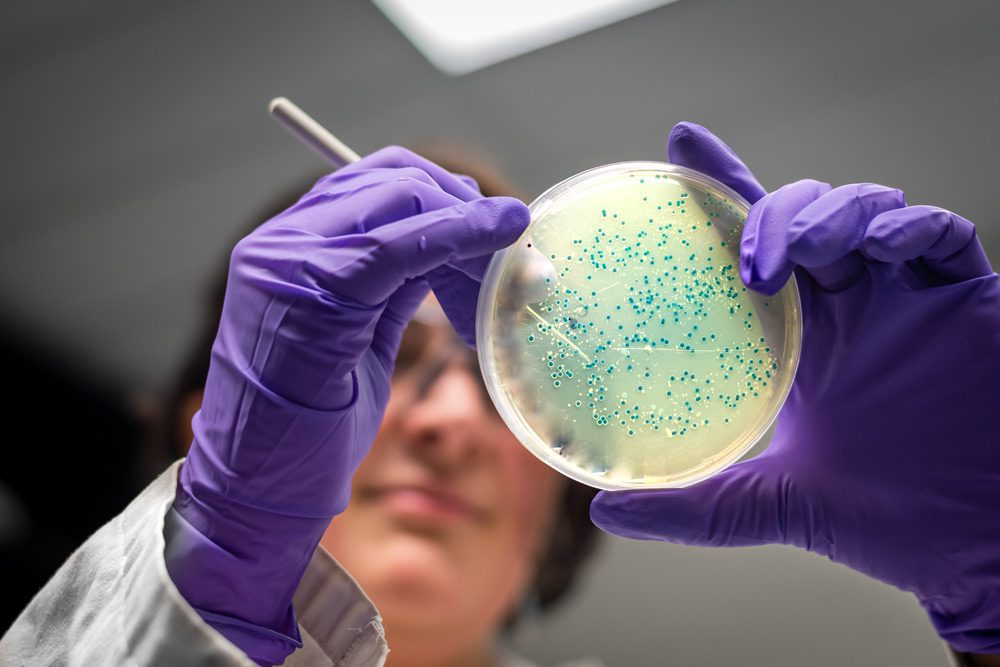 Amgen Biotech Experience
In partnership with Miramar College, Biocom California Institute brings the Amgen Biotech Experience to San Diego, offering a hands-on science education program for secondary students.
employer
Fill Your Workforce Needs
The Biocom California Institute provides resources to post your job openings on Career Hub, become a mentor for new talent, learn life science talent trends, facilitate industry tours for educators, and more. There are many ways to engage with us.
Sponsorships
Biocom California Institute's work is made possible through the generous contributions of our funders and the ongoing support of our partners. Thank you for being an essential part of our journey towards a skilled and diverse pipeline of talent to accelerate the growth of California's life science ecosystem
Learn More
Join us in unlocking new opportunities, fostering innovation, and shaping a brighter future for generations to come. Learn more about our programs and how you can get involved!
Get Involved
Biocom California's military fellowship gave me access to a network which has enhanced my chances to gain employment and guided my path to pick up necessary skills along the way, so grateful for this opportunity!
Johnny Lavender
2023 Veterans In Life Sciences Fellow
The Fellowship program was amazing; it offered me many opportunities to network and explore different fields in the biotech industry, and my mentor, Anna, was always supportive.
Fadi Salib
2023 Life Science Young Leaders Fellow
Being part of Biocom California's Life Science Young Leaders Fellowship program has opened up so many avenues for my personal and professional growth. Through this program I was able to meet a lot of wonderful people and expanded my network in the pharma and biotech fields.
Hannah Jusuf
2023 Life Science Young Leaders Fellow
As a recent graduate from undergrad, taking part of this program was a perfect way to learn and apply professional development skills and network with biotech professionals.
Ana Guardado
2023 Life Science Young Leaders Fellow
The Biocom California Life Science Young Leaders Program taught me so much about how to network effectively with the bio community. I gained many new friendships and colleagues through my experience. Thank you Biocom California and Paulina!
Hazel Anagu
2023 Life Science Young Leaders Fellow
I think what I enjoyed the most was making a connection with a mentor that provided me with a huge amount of knowledge and advice.
Angel Villaseñor Gonzalez
2023 Life Science Young Leaders Fellow
The Amgen Biotech Experience (ABE) program is one of the highlights in my AP Biology course. It allows my students to experience an exciting journey into Molecular Biology. The countless "Aha!" moments that it brings are invaluable. It ignites students' interest and is often the first step in the making of a future Biotech researcher.
Gideon Shakked RPh, PhD
AP Biology teacher at Rancho Bernardo High School
The ABE program exposed my students to hands-on professional biotechnology labs where they were able to conduct PCR, gel electrophoresis, and bacterial transformation. They feel confident in micropipetting and following multi-step lab protocols and were enthralled to see their results. Thank you to the ABE program for this opportunity!
Meghan Paddy
Biology teacher at High Tech High Mesa
As a teacher that is creating a Biotechnology CTE Pathway at a Title 1 high school, I feel so fortunate to have access to the ABE-San Diego program. The genetic engineering lab series is always a student favorite that they find extremely interesting and it encourages them to explore a career in STEM. Students love transforming the bacteria and making them glow pink!
Liz Perkoski
Biotechnology Teacher at El Camino High School
Serving as a Biocom Graduate Student Fellow has allowed me to gain experience in science education, including curriculum development and classroom management. This has been highly valuable not only in further developing our high school outreach program at UCSD, but also in my role as a teaching assistant during my PhD and in preparing for a career in academia. This fellowship also provided me with an opportunity to attend a scientific conference that I would not have otherwise had the opportunity to attend, allowing me to share my research and make connections with other scientists in my field. I am incredibly grateful for this opportunity to reach a diverse range of high school students to help introduce them to STEM careers, as well as for the opportunity to collaborate and connect with local leaders in biotechnology.
Abigail Teitgen
UCSD Graduate Student
Finally, a big thank you to [our volunteers] for spending the time to do outreach at my school and the many schools you visit. Despite being busy with your demanding work, you took the time to share your knowledge about Bioinformatics and gave important education/career advice to my students. We are eternally grateful for that. To make a jump from high school to college and career can be scary for my students, but to envision themselves in you (in 6-10 years) is so impactful. I have no doubt that this planted seeds in their brains that will grow in the coming years.
Participating Teacher
Illumina Genomic Discoveries
Biocom California Institute Team
Biocom Institute Board of Directors