San Diego Festival of Science & Engineering
Calling All Tinkerers, Explorers, Stargazers, Dreamers & Adventurers!
The San Diego Festival of Science and Engineering Week is the largest event of its kind in Southern California. The Festival began 14 years ago primarily science and engineering-focused, with a goal to provide experiential activities in these fields to diverse populations. The overwhelming success of the formative years of the Festival proved to be a catalyst for what the Festival would swiftly evolve into – a comprehensive San Diego County community event that celebrates the diverse cultures, communities and populace of San Diego, and works to inspire the curious young minds of our region to become tomorrow's STEAM leaders.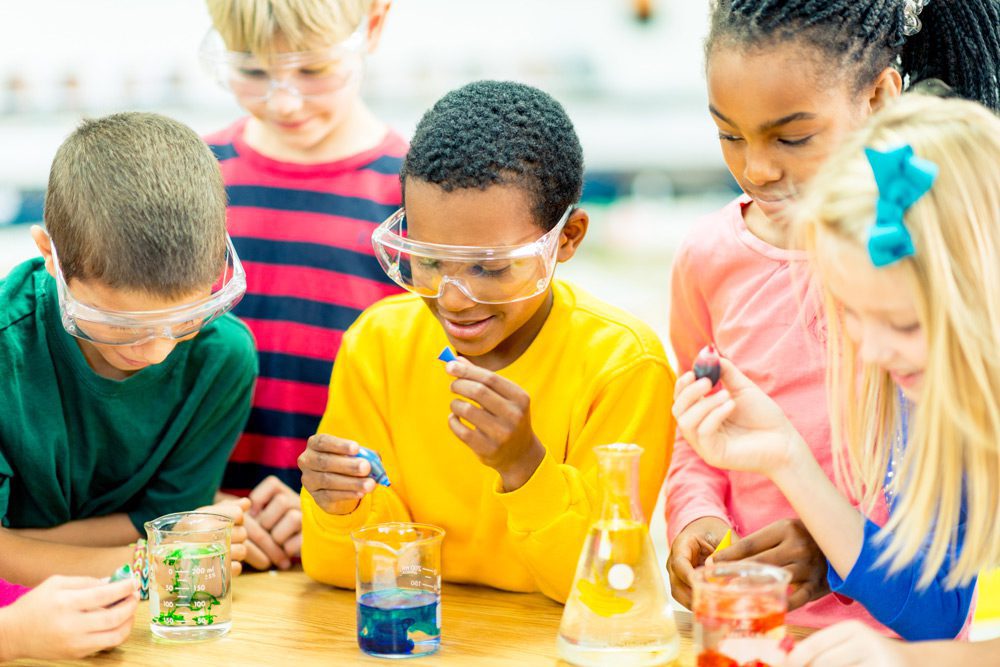 March 5
San Dieguito County Park
In partnership with Live Well San Diego: Kick off STEAM Week with this outdoor, inclusive event where we'll be adding a little STEAM into a family day out at the park. The day will include a family-friendly band, local food trucks, and a scavenger hunt through the park's nature trails.
March 11
Chula Vista
This is a private event for the students of Sweetwater School District. This day will include our Stump a STEAM Pro program where selected students will have the opportunity to stump one of our steam professionals in areas of their expertise and more!
March 12
Mercado Del Barrio
In partnership with Barrio Logan Science & Art Expo. This inclusive, outdoor community event will take place in the heart of Barrio Logan. Combining culture, science and art, the day will include a mix of student competitions, art displays, live exhibits, hands-on STEAM booths, and more!
Live Stage
Back by popular demand from last year's virtual Festival, this is an opportunity to bring STEAM demonstrations to the masses! Tune into our virtual Live Stage in the week before STEAM Week! The recording will be livestreamed then exist as a virtual resource on the website throughout the week and for the remainder of the year. Details to come!
Classroom Connections
An opportunity for direct-to-classroom support and engagement. This year the San Diego Festival of Science & Engineering will pick classroom clusters at four grade levels to cultivate STEAM excitement and to provide resources that many classrooms go without. There will be opportunity to pick one or multiple classrooms as a part of this program. As part of the matching process, local STEAM companies will be guided with some NGSS curriculum ideas to create project kits for each student in the classroom. The program delivery will take place between March 14 – April 15. Depending on the COVID-19 protocols of the schools this spring, industry partners will have the opportunity to deliver the lessons in-person or virtually to the classes.
The Magic of Movies
Weather pending this event may take place as a drive-thru option or a site with indoor/outdoor capabilities. Family movie night, with a splash of learning! Families will have the chance to gather together and watch a cherished cinema favorite and learn a bit about how it all comes together through the lens of science, technology, engineering, arts and math. Our presenters will go behind the scenes of the movie themes and the intricacies of pulling together a production that remains in our hearts and minds for years to come. The panel and demonstrations will begin approximately an hour before the film. The evening will include light snacks, beverages, games and movie trivia to prepare the families for engagement during the discussion.
21+ Adult Science Night
An opportunity for young professionals, and the young at heart, to network over libations and good eats, while gaining some knowledge of local industry insights and news. The 21+ program partners with local hospitality establishments to create an evening event for the 21-and-over crowd. Previous events have ranged from STEAM trivia, to the science of brewing, a unique educational spin on Cards Against Humanity, graduate demonstrations with live specimens, Battle of the Science (bar)-tenders and many more! Check back for more information!
Support Our Work
The San Diego Festival of Science & Engineering is a flagship program of Generation STEAM, a 501c3 nonprofit affiliate of Biocom California, and is committed to advancing STEAM education in San Diego county. Your donation helps to ensure that all Festival programs remain free and accessible to all attendees who wish to participate.
Donate
"The Festival provides a hub for the community around STEAM disciplines – a driving force for our economy, our innovation ecosystem, and the industries that color San Diego's culture. As part of the innovation economy in San Diego, STEM companies need to engage with and inspire the next generation. We all play a role in building San Diego's future."
Karen Possemato
Vice President, Corporate Marketing and Communication, Illumina