March 9, 2023
Biocom California Hosts Roundtable with New FDA Digital Health Center Director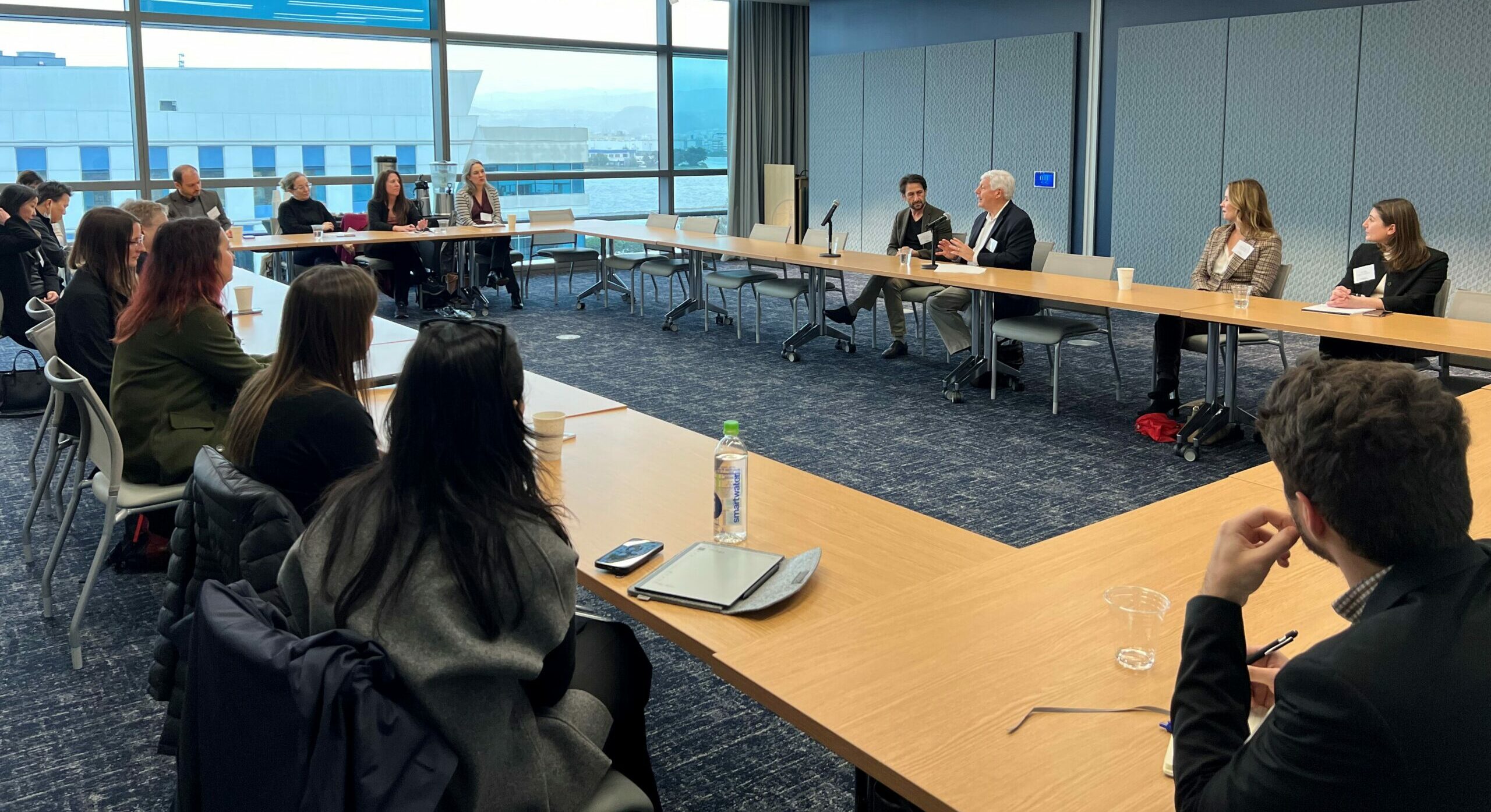 On March 9, Biocom California hosted a roundtable event with Troy Tazbaz, FDA's new director of the Digital Health Center of Excellence (DHCoE). The event was held at Gateway Labs by Lilly in South San Francisco and the director's first public engagement since joining the agency in January 2023. Biocom California President and CEO Joe Panetta introduced the event, alongside Julie Gilmore, Biocom California board member and associate vice president and global head of Lilly Gateway Labs.
Director Tazbaz shared his career journey through the tech sector and the three main strategic priorities for the FDA DHCoE under his leadership. These priorities include:

Understanding the future of digital health in healthcare.
Enabling the commercialization of digital health products by bridging the communication and knowledge gap between industry and government.
Defining objectives and working towards health equity for patients, developers, and regulators.
As a native San Franciscan, Director Tazbaz discussed the importance of digital health technological innovation from start-up companies and the need for an objective regulatory framework that comprehensively explains FDA's expectations for safe and effective technologies. Both Joe Panetta and Director Tazbaz underscored the importance of industry-government partnerships and communication when developing regulatory policies for digital health.
Members at the event represented a diverse group of Bay Area medtech companies and their questions led to thought-provoking roundtable discussions on the role of artificial intelligence in healthcare, the future of the FDA Software Pre-Cert program, and the regulation of general wellness and wearable digital health products.