July 18, 2023
A Mid-Year Update on Policies Shaping the Life Science Industry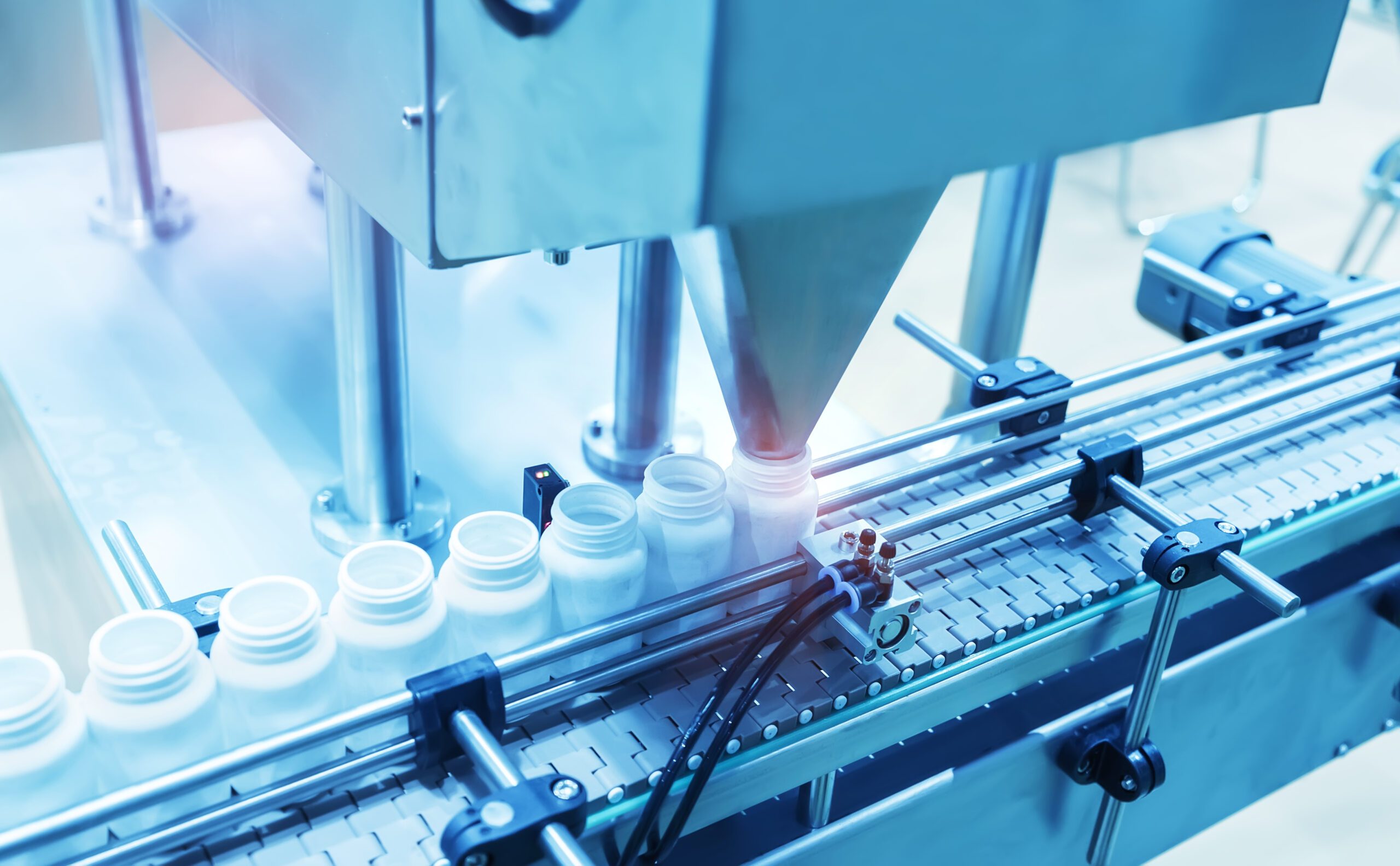 Mid-Year Policy Update from Washington, D.C.

By Laure Clark, Sr. Director, Federal Policy and Government Affairs
We're halfway through 2023, and it has already been an eventful and challenging year at the federal level. A new and divided Congress delayed legislative action for many weeks at the beginning of the year as House Republicans struggled to elect a Speaker, while facing many must-pass deadlines. Federal agencies dived into issuing a myriad of guidances to implement the Administration's priorities, many of which directly affect our industry.
Our Washington D.C. office has worked tirelessly to represent and defend our members' interests in our nation's capital. As the Centers for Medicare and Medicaid Services (CMS) started defining a process to implement the Inflation Reduction Act (IRA), we were quick to submit detailed comments highlighting our many concerns with the drug pricing provisions of the law while continuing to educate members about the IRA and working with both Congress and CMS to mitigate its impact on industry.
2023 is also the first year that a tax provision requiring companies to amortize their research and development (R&D) expenses over five years instead of the year they were incurred took effect. The tax change was included in the 2017 tax law to apply to tax year 2022 and beyond. The change is having an industry-wide impact by significantly increasing tax liabilities, which is disincentivizing R&D for many companies and threatening the very existence of others. Biocom California has been aggressively advocating before Congress for an immediate reversal of the provision, spearheaded a grassroots campaign and launched a social media and paid ad campaign to bring the issue to the national stage.
Biocom California has been a key leader working directly with the Governor's Office to create a California consortium and submit an application to the Advanced Research Projects Agency for Health (ARPA-H) to have the Investor Catalyst Hub located in our state, while gathering support from the California Congressional Delegation. The Investor Catalyst Hub is one of two hubs that ARPA-H will establish outside of Washington to foster the newly created agency's mission of advancing high-potential, high-impact biomedical and health research.
Connecting our members to legislators and regulators remains a top priority. While we continue to host widely attended educational webinars, this year has also marked the full return of in-person events with federal officials, including our 118th Congress Freshmen Members of Congress Meet & Greet, Annual California Sunshine in DC Reception, and several roundtables with lawmakers and Food and Drug Administration (FDA) and National Institutes of Health (NIH) Directors.
This spring, we also hosted an Energy & Agriculture Biotech Fly-In, bringing California executives to our nation's capital to meet with high-level regulators and legislators and influence major policies, including the President's Biotechnology and Biomanufacturing Initiative and the reauthorization of the Farm Bill, which must pass by September 30. Biocom California is urging the House and Senate Agriculture committees to expand the United States Department of Agriculture's (USDA) Loan Guarantee Program and Biopreferred Program.
In addition, Biocom California continues to advocate for many other issues impacting our industry, including reauthorizing the Pandemic and All-Hazards Preparedness Act (PAHPA), implementing the prescription drugs, medical devices and biologics user fee agreements, providing appropriate funding for federal agencies, creating a coverage pathway for breakthrough medical devices, opposing policies that undermine intellectual property rights and the U.S. Patent and Trademark Office (USPTO), and helping members transition out of the Public Health Emergency (PHE). We also submitted official comments to federal agencies on the President's Biotechnology and Biomanufacturing Initiative, Inflation Reduction Act, USPTO/FDA collaboration, hospital inpatient payments, Ethylene oxide sterilization, artificial intelligence in drug manufacturing, among others.
Visit our advocacy section to learn more about Biocom California's public policy team, and federal and regional priorities in California.
Mid-Year Policy Update from Sacramento

By Claire Conlon, Sr. Director of State Government Affairs
California has a new legislative leader—on June 30, Robert Rivas was sworn in as the 71st Speaker of the California State Assembly. The ascension of the Salinas Democrat to lead the lower chamber of the Legislature closes the transition that occasionally divided the majority caucus over the past 12 months. Speaker Rivas swore-in Assemblymember Aguiar-Curry from Winters as Speaker Pro Tempore and Assemblymember Isaac Bryan from Los Angeles as Majority Leader and has started to make other leadership changes. Further Committee Chair and membership change announcements are forthcoming.
In June, California lawmakers approved a $310.8 billion budget that closes a nearly $32 billion budget deficit. Despite the deficit, the industry's hard-earned Research and Development Tax Credits and Net Operating Loss (NOL) Deductions were not affected in this budget, and Biocom California will continue to fight for tax certainty to help companies make the long-range planning decisions their complex business models require.
On the legislation front, our Sacramento office is supporting SB 873 (Sen. Steven Bradford, D-Gardena) the "Share the Savings" measure, to ensure that California consumers are the primary beneficiary of negotiated price differentials between drug manufacturers' list prices and the amount actually paid by a plan or insurer. Biocom California has also worked closely with member companies and industry partners to secure changes to avoid unintended consequences in bills dealing with pharmacy benefit managers and animal testing.
In August, we'll work through the Appropriations Committee and Floor deadlines as the State Legislature winds toward its recess for the year on September 14. This fall, Biocom California will co-host regional roundtables with the Assembly Select Committee on Biotechnology, chaired by Assemblymember Chris Ward from San Diego.
In other news at Biocom California Sacramento office, I recently joined as Senior Director of State Government Affairs, replacing Fielding Greaves. I am honored to be here. I previously served as staff to several state legislators, most recently as Chief of Staff to Assemblywoman Cottie Petrie Norris. If we have not had a chance to meet, and you have thoughts on state legislation or need guidance working with a state government agency, please feel free to reach out at [email protected].
Mid-Year Policy Update from San Diego, Los Angeles, and Bay Area

By Melanie Cohn, Sr. Director, Regional Policy and Government Affairs
In San Diego, we continue to advocate for more housing and life science facility capacity in the University Community Plan update. We were part of a successful coalition to pass Sustainable Development areas, increasing density within one mile of transit. We advised the city on its Economic Development Strategy update and engaged on its proposed building electrification ordinance, which has been postponed. We participated in the rollout of Circulate San Diego's Making the Most of the Mid-Coast report, which illustrates how the region can maximize its $2 billion trolley investment extending the blue line trolley to the life science hub. Our policy events included roundtable discussions with Councilmember Kent Lee and Development Services Director Elyse Lowe, a workshop on plastics sustainability in labs, and various speaking engagements and happy hours with our Facilities and EH&S Committees. We have a forward focus on ballot initiatives, including one that would impose a transfer tax on developments.
In Los Angeles, Biocom California held our first-ever regional policy committee meeting in February with an inspiring discussion on talent and hiring, capital formation, workforce housing and the need for manufacturing space, among other topics. We held our day-long annual life science forum with BizFed on July 13, which welcomed a variety of regional policy makers to discuss the industry's successes over the past year and its outlook. We continue to work with the county on the life science motion we helped develop, similarly with Councilmember John Lee on his life science ordinance. Our spotlight series brought industry leaders and decision makers together around Thousand Oaks/Westlake, and we organized several city officials and companies for industry tours and a roundtable in Pasadena. Finally, we worked with Los Angeles County Economic Development Corporation (LAEDC) on their announcement in February to identify life science as one of five top industries in the LA region.
In the Bay Area, proposals to limit Biosafety Levels (BSL) are top of mind. We presented on this issue to the San Mateo County City Managers Association and SAMCEDA and engaged with San Carlos City Council to request a conditional use permit for BSL-3 and above. While council passed an outright ban of BSL-3 and 4, we will continue to work on future opportunities for amendment. Redwood City, however, used our input to inform a new development process that will allow BSL-1 and 2 labs in the downtown area.
We held a roundtable with San Francisco's Office of Economic and Workforce development, bringing together our members and city officials to share successes and challenges of working with the city. We continue to work with Berkeley city staff to bring forward Keep Innovation in Berkeley, a package of measures aimed at bolstering life science growth. Our advocacy efforts there resulted in city council ranking the package first out of all Planning and Development referrals; staff will prioritize agendizing the package as a result. We were asked to join the San Francisco Chamber's tax working group and are advocating for fair tax policies that promote economic growth and support our members. Finally, we set up cadence of our Facilities/EH&S and Policy Committees to meet every other month, where we hear from regional experts and agencies on topics that are timely to those groups. While our committee meetings continue virtually, we regularly hold committee happy hours for members to mingle with colleagues and collaborate in-person.