April 20, 2023
Celebrating Earth Day with Sustainable Practices that Your Company Can Incorporate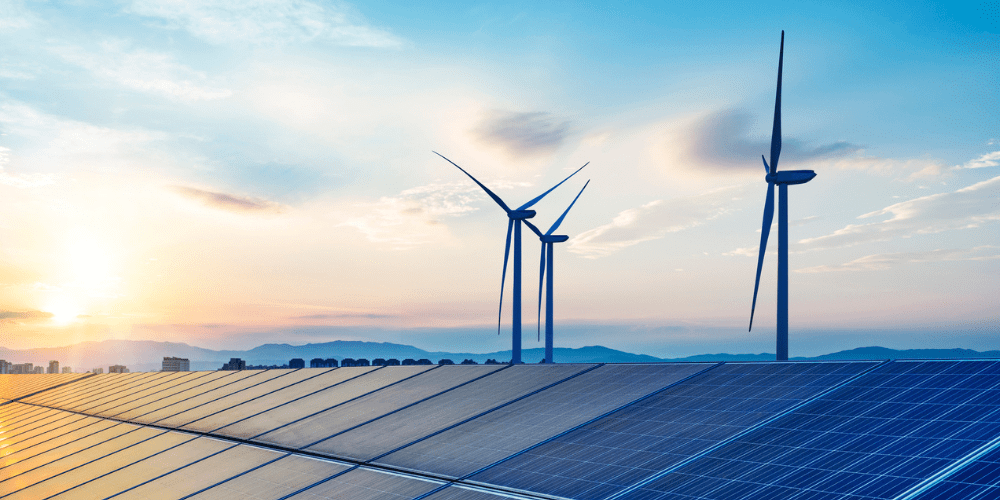 While we'd argue that a focus on sustainability and investing in our planet should happen every day, Earth Day provides an opportunity to reflect on current challenges and ways to implement creative solutions that reduce environmental impact. Since determining how to build sustainability into every day operations can sometimes be a challenge for life science companies, our Purchasing Group supplier ODP Solutions offers new approaches that will result in a thriving planet for future generations while scientists at Thermo Fisher Scientific are pioneering a plastic-free technology that makes science more sustainable. The life science industry continues to make progress toward adopting greener business practices and we're proud to celebrate with our member companies as they reach important sustainability goals of their own.
ODP Business Solutions and Thermo Fisher Scientific on Fully Embracing Sustainable Practices that Protect the Planet and Improve Bottom Line
Sustainability is an increasingly important issue for many businesses, especially as society has become more concerned with how certain practices impact our planet. With this necessary shift, the life science industry has begun embracing green and socially responsible practices that have a positive impact on the environment and with this, many companies are learning that in doing so, they are also achieving cost savings, risk reductions, and revenue growth.
While committing to goals that help reduce the consumption of natural resources and production of carbon and waste is a big first step, often it can be challenging to understand which strategies can result in the greatest impact when implemented properly. In celebration of Earth Day, we turned to Biocom California's Purchasing Group supplier ODP Business Solutions to offer their expertise in adopting new practices for a healthier planet and Thermo Fisher Scientific to hear how a plastic-free technology has created a more affordable and eco-conscious tool at the bench.  
ODP Business Solutions on Integrating Sustainability into Operations 
ODP Business Solutions understands the focus that many businesses have on sustainability. Life science companies looking to enhance their sustainability efforts may want to consider options such as resource efficiency, waste reduction, and sustainable supply chain management.
Investing in energy-efficient equipment, technologies, and infrastructure can help reduce energy consumption and associated carbon emissions. In addition, greener chemistry principles can help minimize the use of hazardous materials, conserve energy, and reduce waste in production processes.
Life science companies can also consider implementing recycling and waste management programs, optimizing packaging and product design, and leveraging renewable energy sources. This can help reduce material consumption and a reliance on fossil fuels.
Lastly, when it comes to putting supply chain best practices in place, establishing sustainability criteria for suppliers and conducting regular supplier assessments around performance and progress can be beneficial to life science companies as well. 
Thermo Fisher Scientific's Plastic-Free Beads Make Science More Sustainable 
As we mark Earth Day 2023, Thermo Fisher Scientific reaffirms its commitments and celebrates the company's continued journey to make a positive impact on the environment. Thermo Fisher continues to evolve its roadmap, leveraging the insights and capabilities of colleagues across the globe to best understand and meet the expectations of its customers and investors.
Climate science is clear and urgent action is needed to minimize the negative effects of climate change. In December last year, Thermo Fisher announced an acceleration of its target to reduce Scope 1 and 2 greenhouse gas emissions to more than 50 percent by 2030. Every day, the company's colleagues and customers around the world are supporting Thermo Fisher's role and efforts in improving the health of the planet.
In Lillestrøm and Oslo, Norway, a new generation of scientists at Thermo Fisher are pioneering plastic-free technology to help labs embrace more sustainable practices. This year, the company introduced the Invitrogen™ DynaGreen™ Magnetic Beads, a highly magnetic, submicron magnetic bead platform with an innovative, more environmentally friendly design.  DynaGreen beads are designed with the twelve principles of green chemistry in mind. The beads are produced with biorenewable solvents and a simplified manufacturing process to reduce environmental impact while lowering energy use. And lastly, the beads are packaged in recyclable plastics and are shipped at ambient temperature.
The technology behind DynaGreen has deep roots in Norway, but the principle of sustainable design innovation is one that is much more widely ingrained within the greater global mission of Thermo Fisher. The company has committed to achieving net-zero emissions by 2050, which includes reductions in the areas of operations, supply chain, and product use and end of life.