May 5, 2022
How the Life Science Industry Can Help Ukraine Relief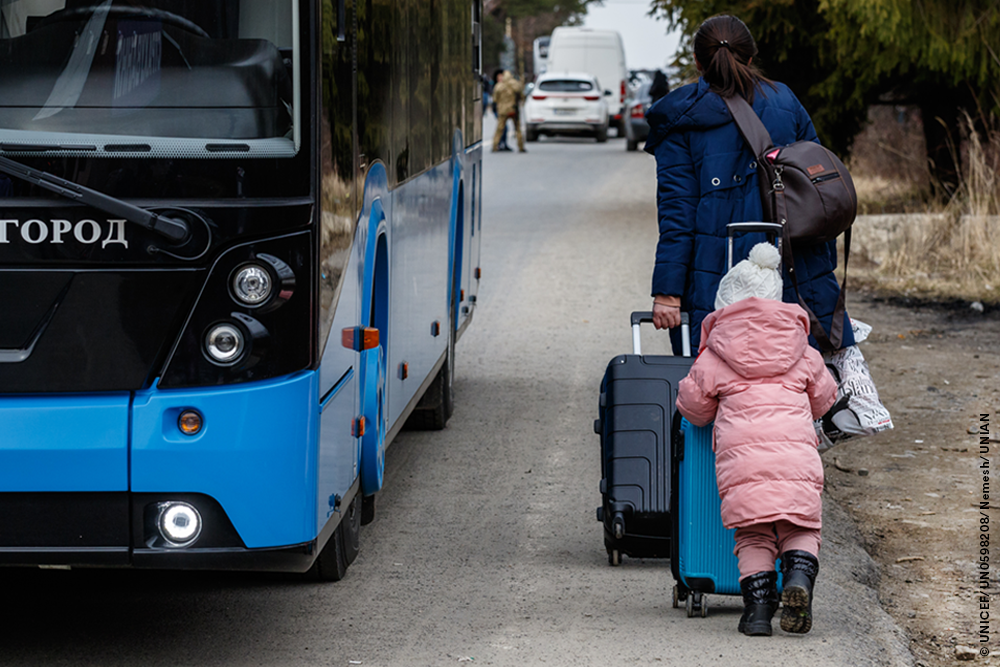 Biocom California in Support of UNICEF USA
The war in Ukraine has left 7.7 million people displaced, including nearly two-thirds of all children in Ukraine. The continuing destruction of basic and critical infrastructure, disruption of social services and economic activity, and massive internal population displacement is causing humanitarian needs to worsen across the country. Children and their families are left exposed to traumatic events and threats, and are highly vulnerable.

As an organization with a mission focused on improving the human condition, Biocom California acknowledges our responsibility to take necessary action to save the lives of many. With this in mind, we have partnered with UNICEF USA to support their relief efforts in response to the war. Throughout the month of May, Biocom California hopes to raise $150,000 and is kicking off the campaign with a donation of $25,000. We will contribute an additional $25,000 if we reach our collective goal of $150,000 by the end of May.

We're proud to support UNICEF, an organization that has helped save more children's lives than any other humanitarian group, and its programs that provide access to education, psychosocial support, water and sanitation, mine risk education, maternal and child health, and HIV and AIDS services. UNICEF's in-country teams are continuing to scale up their health programs to strengthen essential services, including routine immunizations that children may have missed out on to help avoid measles and outbreaks of other preventable diseases, combined with nutritional support and urgent health supplies. UNICEF is also assessing and responding to the need for safe water, sanitation and hygiene supplies in refugee shelters and sites, and training partners in infection prevention and control, including around COVID-19.

Cash assistance will provide critical financial support for vulnerable families with children, including those in transit. UNICEF will also help to increase children's access to education through recreational activities and informal learning, education kits for children on the move, and facilitating the integration of children into national education systems as appropriate. Keeping children and women safe as they make these difficult and unexpected journeys is one of UNICEF's highest priorities. Many are traveling on foot in freezing winter conditions with the little they are able to carry. Already vulnerable displaced women and children face heightened risk of abuse, exploitation and gender-based violence. They desperately need practical and psychosocial support, together with access to specialist services. 'Blue Dot' hubs—child-friendly spaces—are an important way of delivering this vital support and protection. UNICEF will work with partners to resume child protection services and will implement the 'Blue Dot' for critical support to children and families on the move.

With millions to care for and humanitarian needs multiplying by the hour, it's urgent that we help the people in Ukraine. We know that in times of crisis, our life science community is a powerful force that can come together and bring hope to those suffering. Donate today to directly support UNICEF's ongoing work and make a lasting impact on the lives of those affected by this war.