February 24, 2022
Member Spotlight: Altos Labs
Altos Labs is committed to restoring cell health and resilience to reverse disease, injury, and the disabilities that can occur throughout life. To honor the achievements of notable African American leaders who are making an impact on the life sciences, we recently spoke with Cheri Curry, VP of Procurement at Altos Labs, on the importance diversity plays in overcoming challenges faced by teams working in life science and the positive mental attitude that has led her to success over the years.
Altos Labs just launched last month and is dedicated to unraveling the deep biology of cellular rejuvenation programming. What inspired you to embark on this new venture with Altos Labs?
Being at the forefront of one of the greatest scientific efforts ever conceived is a once in a lifetime opportunity that I could not resist. My work has spanned multiple environments in the life sciences from R&D biotech to manufacturing to clinical arenas. I have the background and expertise to help shape the execution of this effort. I am simultaneously inspired by and humbled to be a part of this course charting science with leading scientists, clinicians, and an impressive board of directors—we are all invested in reversing disease to transform medicine.
Black History Month is but one month in years-long struggles that are still very real and present for all BIPOC people, including myself. We must be vigilant and united to continue to see bright futures.
What problems are you trying to solve at Altos Labs?
The Altos Institutes of Science will pursue deep scientific questions and integrate their findings into one collaborative research effort across several strategically located sites. These sites will also bring together some of the world's best talent to create the ALTOS Institute of Medicine. There, we will capture knowledge generated about cell health and programming and develop transformative medicines. My division will establish sustainable and scalable systems and ensure that the scientists and business partners have access to the supply of goods and services to meet our goals and objectives.
What does Black History Month mean to you and why is it important that we celebrate it?
Black History Month is a time to reflect and appreciate the sacrifices and accomplishments of African Americans and other Black, Indigenous and people of color (BIPOC) folks who supported a better future for us all. I am the daughter of a long line of courageous Black women who have overcome struggles to strengthen and sustain us over the generations. I know that my success builds on the opportunities that they gave to me through their fierce dedication, care, and enduring spirits. I also know that I benefit from those who have sacrificed their lives for equality and freedoms, so that BIPOC people in the US have a fighting chance at creating a better life for the future. I recognize that my leadership position at ALTOS allows me to continue this legacy. Black History Month is but one month in years-long struggles that are still very real and present for all BIPOC people, including myself. We must be vigilant and united to continue to see bright futures.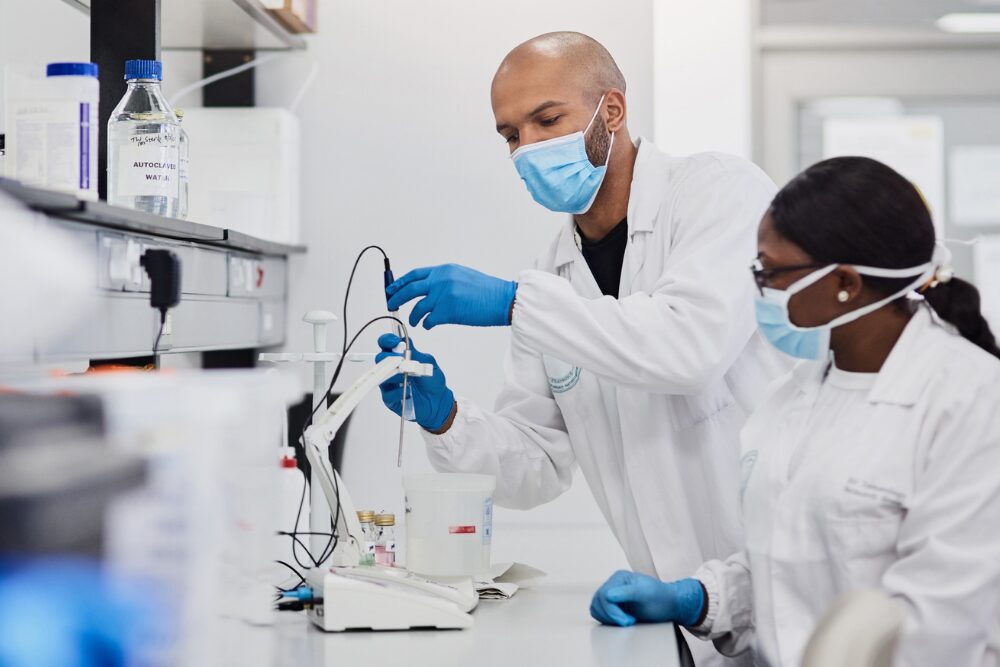 What are the biggest challenges you've had to overcome to reach this point in your career?
There are many challenges I've had to overcome in my career, including daily obstacles such as global supply chain issues and supporting the operations of large, fast-moving objectives like the one we have posed at Altos. There are the other everyday challenges that come along with people seeing who I am as a Black woman and underestimating me because of these factors that I have no control over. The ways that I tackle both of these challenges are the same. To start, 'impossibility' is not a word in my vocabulary or mind. I think big and believe that we can do more than we realize, both individually and collectively. I accept support and help when I need it and also help others. I go out of my way to understand points of view that are unfamiliar to me, so that I am constantly stretching. My positive attitude is coupled with a 'this too shall pass' approach that allows me to manage what I can control and recognize that the universe will not come crashing down if something doesn't work. I work with my team to celebrate the small wins and learn from the bumps in the road. In short, I take joy in the journey to make it through to the broader goal.
How do diverse teams contribute to the important work of those dedicated to advancing science?
In the name of any industry, such as the life sciences, we can forget that there are people that create the actual industry. These people all come from various backgrounds like different disciplines and training, races, socioeconomic classes, sexualities, genders, religions, ages, and geographies. Our individual experiences with life—including the successes we've enjoyed, the devastating losses we've experienced, the beautiful moments and the challenges of daily living—each of these bring unique perspectives that shape not only the people that we are and are becoming but the science that we do and the breakthroughs that we as a collective work to achieve. Having these multiple perspectives is essential to driving innovation and creatively solving the world's most challenging questions.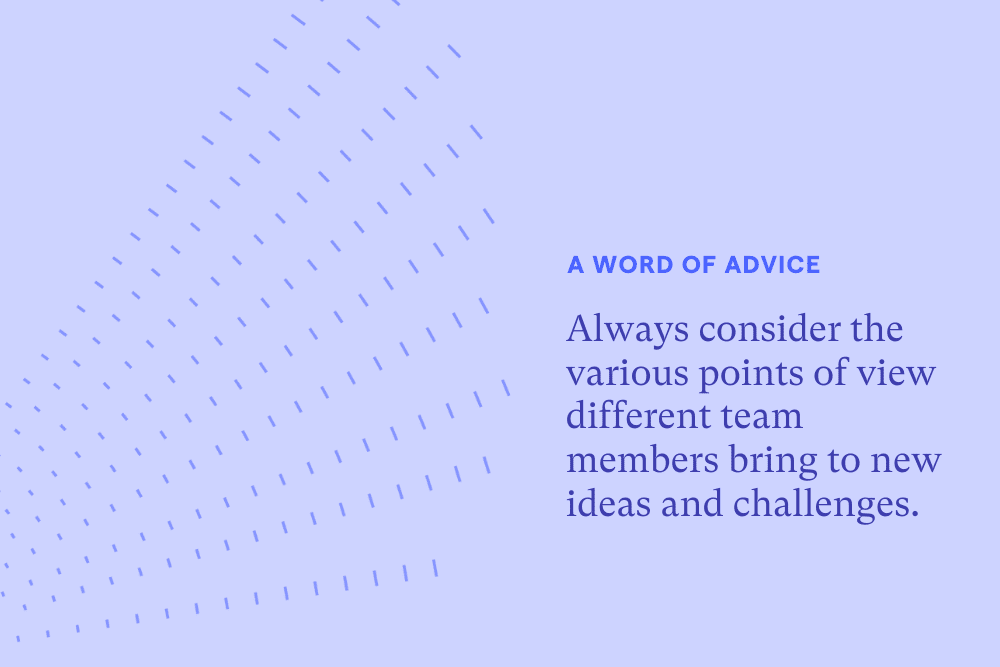 What's the greatest piece of advice you can give to future life science leaders?
Perseverance is the key to success. Life science, like all science, is built on the wisdom and insights of thousands of years of teamwork. We can often forget this in today's competitive environment, but this truism of perseverance is at the core of solid science. Throughout my time working in the industry, I've persevered through multiple supply chain challenges and resource shortages, and I've done this through building and maintaining relationships with a network of professionals over the years. By valuing the varied group of thinkers from the business side to the science side in my work and trusting them to help me to solve problems creatively, I invoke the promise of operating in diverse teams and model this in my leadership style.