Dear Biocom California Members,
Please join me in a pledge for a more diverse, equitable, and inclusive future.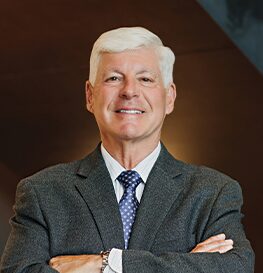 As leaders in life science, we have a responsibility to provide and promote a more diverse, equitable and inclusive environment for discoveries being made for patients around the world. Our life science industry possesses an influence that is as far-reaching as it is impactful, and it relies on individuals with unique mindsets to fuel innovation for the diverse populations we serve.
In 2020, Biocom California Institute launched the largest Diversity, Equity, and Inclusion survey in the industry with the goal of gathering data that could provide a framework for an actionable, life science-specific DE&I plan. We were encouraged to see that the majority of respondents were interested in activating new DE&I initiatives; however, we discovered that most companies did not have the proper tools needed to promote DE&I in the workplace.
We subsequently launched a DE&I Task Force to listen, learn and develop strategic imperatives. The Task Force—chaired by Rich Pascoe, CEO, Histogen and Chairman of the Biocom California Board of Directors and Carin Canale-Theakston, CEO, Canale Communications and Vice Chair of the Board—met monthly for over a year and leveraged a diverse group of leaders throughout the industry to discuss and better understand the challenges faced by companies both large and small.
These in-depth and candid conversations helped develop meaningful ways our community can take action to address inequities. We committed to creating measurable change and chose key focus areas that will have meaningful impact, and just announced earlier today the DE&I Resource Center that we've created with our life science industry in mind.
We believe change must begin now. Industry-wide adoption is critical to fostering a culture that attracts, retains, and supports diverse talent while giving everyone a seat at the table—or at the lab bench. Today, we are proud to announce that Biocom California is making organizational commitments to address inequities and create measurable progress. We are asking all of our + members to stand with us and become signatories to our new DE&I Member Pledge. When your company signs, you will join a community of life science leaders celebrating the very differences that make us stronger.
It is up to all of us to be active allies and play a role in creating an inclusive environment where all individuals can thrive. We know that diverse voices lead to better outcomes and hope you will join us in embracing our responsibility to make DE&I a top priority.
Sincerely,
Joe Panetta