January 17, 2023
How to Find a Mentor in the Life Science Industry No Matter Your Career Level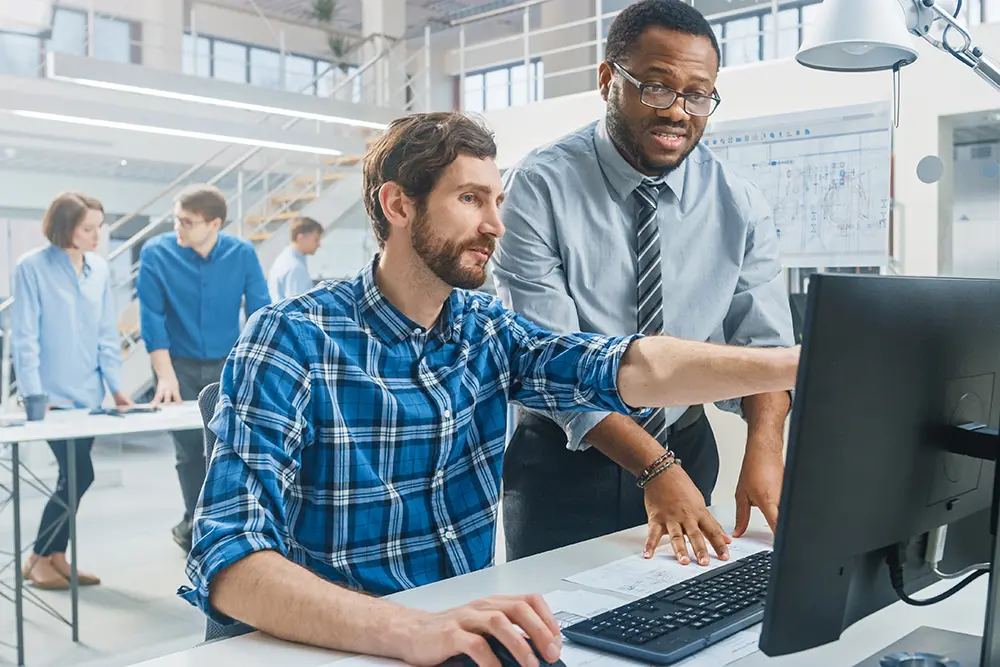 January is National Mentoring Month, a month dedicated to celebrating mentors and the positive influence they have on young people as they are navigating school, careers, and life.

When you're young and inexperienced it's really challenging to know what you want in a job or have a long-term vision for your career. I think it's safe to say we've all been there, or at least have felt this way at some point in our lives: I certainly have. When I was in college, I thought I'd go into teaching after graduation, but my mentors saw in me a potential I didn't see for myself. They encouraged me to continue my studies, making me believe that I could committ to and have a fulfiling career in science.

While I was pursuing my master's degree at Cal State East Bay, my mentor and advisor, Dr. Maria Nieto, inspired me to get my Ph.D. I was supported by a couple of different National Institutes of Health (NIH) training programs aimed at getting more underrepresented students trained as scientists. It was a combination of these training programs, internships in biotech, the various roles and responsibilities I've held along the way in the industry, and the support of some great mentors that had a huge impact on my career trajectory and have led me to where I am today.

At Mirati, I lead our regional medical affairs team, which encompasses our regional medical affairs directors, regional health outcomes directors, and our medical patient advocacy function. From a medical perspective, we engage with various external stakeholders such as key opinion leaders, healthcare providers, payers and population health decision makers, and patient advocacy groups in various capacities of scientific exchange such as providing education, determining potential collaborations, and other clinical and scientific support. Aside from my role, I also mentor with Biocom California Institute's Life Science Young Leaders Fellowship Program, as I truly recognize the value of having good mentors and the positive influence they can have in someone's life.
Looking back at my career, I don't think I would be where I am today without the support of the mentors I had along the way to push me forward. If you are uncertain of where you are in your career and feel stuck, I encourage you to find a mentor to help you navigate and break down barriers. Mentorship is a rewarding experience for both the mentor and mentee.
Helpful Tips to Finding a Mentor in Life Sciences

#1: Start with your immediate network
Rely on recommendations and introductions others give you—personal referrals often make for the easiest connections. Cold calling can be tough, but can work sometimes.
#2: Research local organizations, societies, or more formal opportunities for mentoring
Look for mentorship opportunities at your school, within your work organization, your community, or through your company's human resources team, and use the internet to expand your search.
#3: Personal relationships matter
You want to build a trustworthy and honest relationship with your mentor as they can help you navigate obstacles you might be facing, and their experience can help prepare you for success. Don't be afraid to ask colleagues about their experience to learn how they got to where they are.
#4: Find someone who is committed in your success
Find someone who is committed to being your mentor and willing to meet regularly, as well as someone who truly wants the best for you as an individual and for your career success. Ultimately, it will be up to you to take advantage of their mentorship and map out your roadmap of how you will achieve your goals. Continue to be in each other's lives and share your growth, life updates, and career journey.
#5: Be your authentic self
Be open with who you are as a person in a professional, but authentic way, and you'll likely find you'll be most happy when you truly can be yourself at school or work.
About Mirati Therapeutics, Inc.:
We are a targeted oncology company whose mission is to discover, design and deliver breakthrough therapies to transform the lives of patients with cancer and their loved ones. Unified for patients, our vision is to unlock the science behind the promise of a life beyond cancer. At Mirati, we are relentlessly focused on finding meaningful breakthroughs and targeted solutions for genetic and immunological drivers of cancer while fostering a culture of inclusion, collaboration and innovation. Watch the video below to learn more about our mission and commitment to patients.