November 11, 2022
Member Spotlight: Catalent Pharma Solutions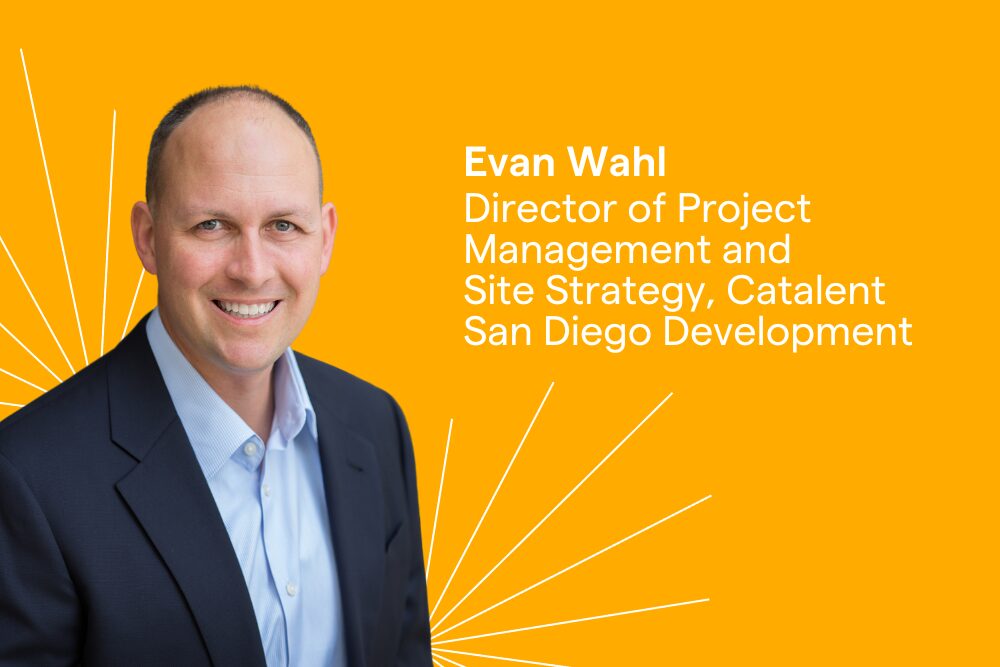 How Evan Wahl Went from a High-Flying Military Career to Life Science Leadership at Catalent Pharma Solutions
In celebration of Veterans Day, we are honoring life science leaders who have served in the U.S. Armed Forces. Evan Wahl had a 20-year career in the Marine Corps and retired as lieutenant colonel. He is an accomplished naval pilot and worked as director of air operations and program manager at the U.S. Pacific Command in Honolulu, Hawaii, and as managing director of operations at MCAS Miramar in San Diego. Wahl says MCAS Miramar functions as a "mini city" with 15,000 people working on the base everyday, and he also played a key role in the famous Miramar Air Show, a three-day event that is the largest military air show in the country and features celebrated air squadrons including the Blue Angels. Wahl earned his master's in science and executive leadership at USD before his retirement, and a couple of years after transitioning to civilian life he made his way into life science. Today, Wahl is director of project management and strategy at Catalent Pharma Solutions, where the new 'fleet' he manages is exponentially smaller than supporting fighter jets but no less complicated: molecules and biologics. He also serves as a mentor in Biocom California Institute's Veterans in Life Science Initiative. 

We spoke with Wahl about personal and professional challenges he's overcome, his thoughts on how life science companies can better recruit veterans, how active duty personnel can better plan ahead for their post-military life, and why he's happy that he landed in life science.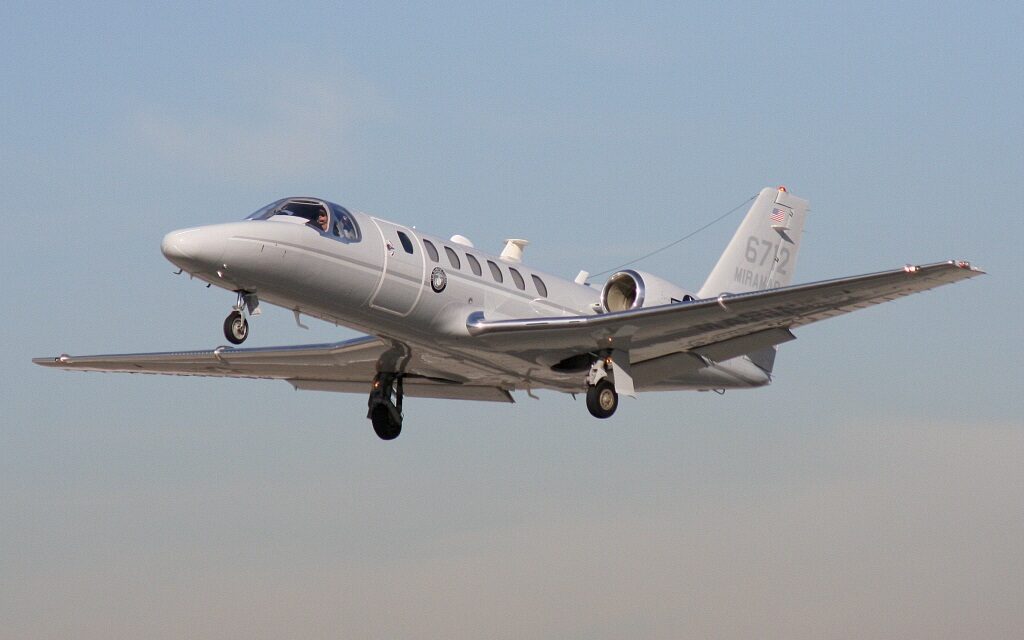 Source: Mike Evans, Jetphotos.com
What was a highlight of your military career?  
My last four years of my military career was at Miramar, and it was fantastic. It was a large job, directing the operations for the entire base is similar to being a city manager, in a way. I had seven direct reports and 340 indirects. You can compare the base to being a business, and our 'customers' were the people that flew the jets/helicopters and all of the personnel that supported these efforts. I also ran the air show, from that vantage point. I was the 'project manager,' which entailed a 14-month planning cycle, managing over 50 different entities involved with supporting the air show. Of course, it wasn't just me doing it alone, as I had lots of help. That was a neat benefit because it was on our base and our flight line, so everyone had to be very involved. I also had the opportunity to fly aircraft while I was the director of operations, because I wore aviator wings. I flew the Cessna Citation 560 business jet, supporting the movements of Generals and other VIPs needing quick transportation to get strategic level business completed.
How did you make the transition to civilian life?
I think for a lot of military folks, they don't realize that one day it's going to end and that they have to do something else. The military does not keep people forever, it's an 'up and out system'–meaning if you're not moving up, you're going to move out. A lot of military personnel are not really advised to plan on that phase of their life, because it's not like the private sector. In the private sector, people have worked in other companies, are moving to other companies, dealing with customers, driving innovation and supporting P&Ls. In the military, you don't necessary interact much with the private sector. It's all about the mission and mission readiness and being ready to support United States foreign policy initiatives. This can be very time consuming (with deployments), so on a day to day basis, you're not exposed to the free market or the people within.
 When it's time to leave the service, that is way too late for people to make a successful transition from to the private sector. Many service members think 'Oh, I'm getting out in two months. I'll get a job.' But they don't know what they don't know, and end up being not prepared for this major life change.
 I started thinking about the transition (and preparing) about four years prior to exiting the service. I said to myself, 'Okay, I'm eventually getting out. What do I basically need to do? Get a good job.' I could have been a commercial pilot, but did some soul searching and decided not to do that. I instinctively wanted to be in the business world, particularly life science.
 When I was thinking about transitioning, this was the time when LinkedIn was new. I looked at a friend's profile, and thought: 'Maybe I need a graduate degree. Anything to be more competitive.' From that point, I took advantage of the tuition assistance programs the military had to offer. This directly helped me get a master's degree in business. The military is also a leader in Lean Six Sigma program. I noticed this and realized—everyone [in the business world] is paying attention to this, right? So I enrolled in the LSS program, led a few continuous improvement projects, and earned my LSS green belt certification. Even though life science wasn't quite on my radar yet, that achievement turned out to be invaluable for my current role with Catalent.  
How did you get your start in life science?
When I was preparing to transition into the private sector, I stumbled across mentors along the way. As Miramar's operation lead, I was in the right place at the right time. The military often has community relations events. Therefore Miramar would host various chamber of commerce groups to tour the base. I was often asked to coordinate and lead these tours. We would show these business leaders various aspects of the base (e.g. air traffic control, rifle range, the flight line, flight simulators) which would take almost an entire day. As I spent time with these leaders, I got to know them on a personal level (and little did I know this is what we call networking in the 'real world') After these tours, I took it upon myself to stay in touch, often following up with a coffee or lunch. These meetings would end up being a deep wealth of knowledge, guidance and education. I am deeply indebted and grateful for all of the folks that met with me and helped. These people inspired me to give back, hence my involvement with the Biocom California Veterans in Life Science initiative.
  Subsequently, after I transitioned out of the service, I took my first job in the environmental industry—it was a public company. The job focused on business development and operations. It wasn't my dream job, but it gave me a solid foundation in leading 'civilians', and business management. Because of my previous networking (and mentors that supported me), one of my mentors introduced me to a GM at a commercial generic pharmaceutical manufacturing company.
 That meeting became my first interaction with biotech. I was offered a postion, and I took it without hesitation. At this GMP company, we manufactured our own generic pharmaceuticals from 'scratch' (meaning excipients and API [active pharmaceutical ingredients] to finished product). Once it was bottled and labeled, we would sell the finished product to the market. That experience led to my current position at Catalent San Diego Development, a deeper look at life science industry. My current role [director of project management and site strategy] has me involved with early-phase development and GMP manufacturing of small molecules and peptides into clinical trial material (tablets, capsules or injectables). We directly support innovative biotechs, helping them formulate and create oral or injectable delivery systems for pre-clinical to late Phase II clinical trials. They are all experimental medicines helping patients in dire need. I work with an exceptional project management and science team. Catalent is a great company, and Catalent San Diego is an incredible site with a fantastic culture. It's been one of the most rewarding positions I've held yet. 
Can you walk us through what your current role is like at Catalent Pharma Solutions and what you enjoy about it? 
Catalent is a global company, with over 50 sites in Asia, North and South America, and Europe. Globally, Catalent is a Contract Development and Manufacturing Organization (CDMO) that works with biologics, cell and gene therapy, small molecules, peptides, soft gels, inhalation technologies and more. Catalent San Diego is part of the clinical delivery and supply group. The Catalent San Diego site is an early-phase plant that develops and GMP manufactures small molecules and peptides into clinical trial material. Our customers are innovative biotechs that create these molecules, and then need an early phase site like Catalent San Diego to develop the correct oral solid or injectable delivery system. We accept their molecule (drug substance), help the customer through solubility and formulation challenges, enhancing bioavailability, manufacture prototypes, then scale up GMP production to support the client's clinical trials. In my opinion we have the best science team in the world. They do a phenomenal job for our clients and the patients. Catalent San Diego has a lot of camaraderie here with an outstanding culture. The site is fed largely fed by UCSD interns coming here for their first job, so it's a very young and vibrant environment. The culture also has it's 'why' figured out. Our number one value is 'patient-first'. Everyone from the technicians, to scientists, to facilities, to project management and others know that everything they do directly supports the patient. Therefore, they know 'why' they are doing what they are doing, and it creates a more bonded team with a goal in mind.
 My job as the director of project management site strategy is two-fold. I lead a team of 11 fantastic project managers that work directly with clients. They do an outstanding job supporting a client's technology, helping to guide it into something a patient can safely take. The other half of my job is to help get Catalent more well-known in the San Diego life science community. I get the honor of building these early relationships with newer biotechs. When they are ready to grow, we are there to support. I enjoy getting to know these companies, who they are, what they're doing. In this position, I get see a lot of fascinating innovations that may one day help people.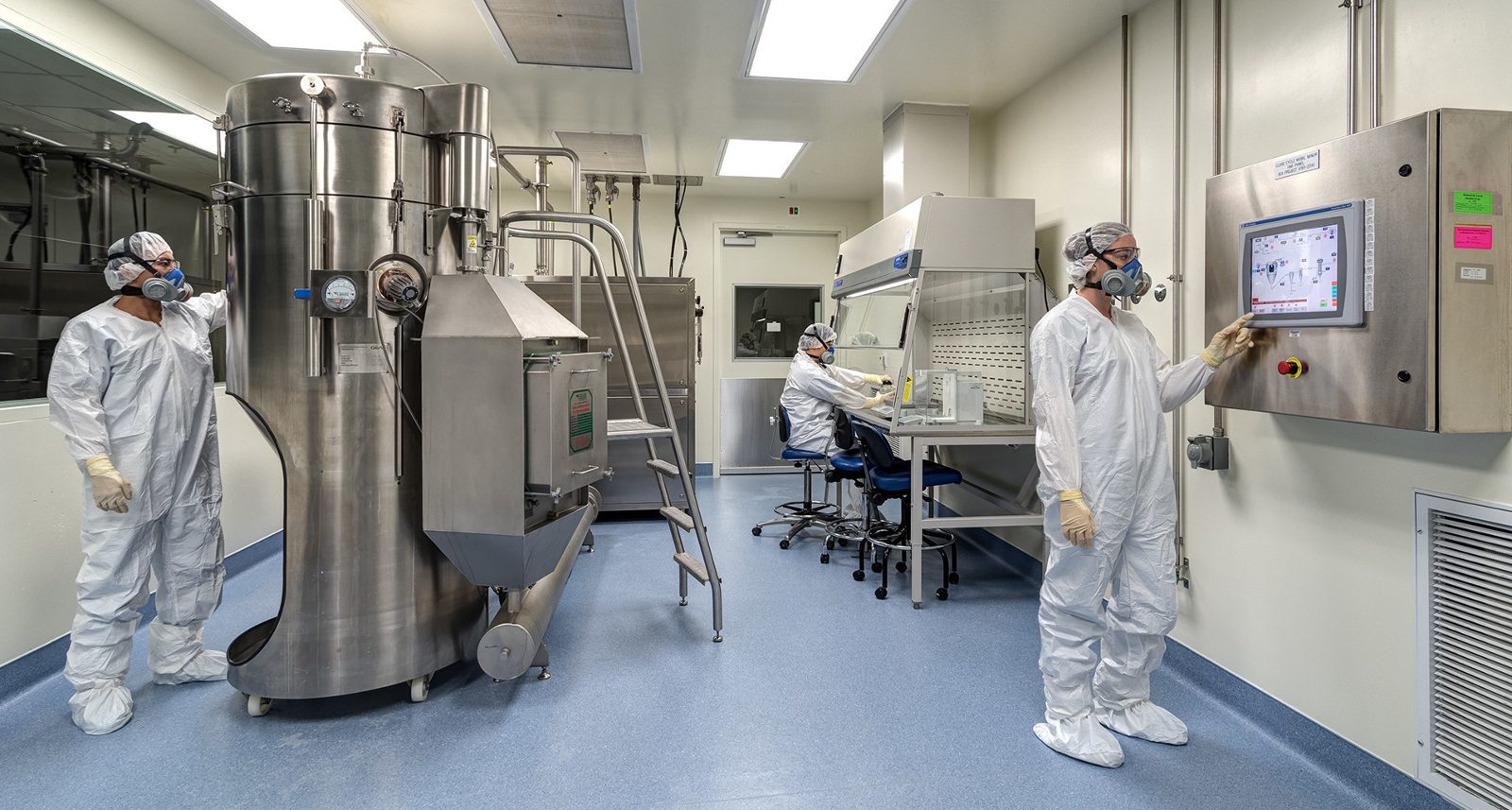 What can life science companies, especially large companies or those headquartered in proximity to veteran communities, do to reach out to our veterans and raise awareness about the career opportunities that are available in this industry?
That's a great question, and it's a complicated one. I think only 0.7% of Americans have served in the military (low population). Thus, a lot of life science companies are not filled with veterans. These companies don't know what they don't know. They want to have diversity and have veteran employees, but may not know how to engage. The flip side is veterans definitely don't know how to approach these companies. They might think, 'Oh my gosh, x pharmaceuticals, that sounds intimidating,' then they walk the other way because they don't think an opportunity will exist for them at these companies.
 Going through organizations, like Biocom California, is a great first step because Biocom California has a handle on this—connecting companies to help mentor and transition veterans to the private life science sector.
 Life science companies could also put out welcoming messaging to veterans. For example, defense contractors are very good at this—on their websites they have specific links for veterans to apply for positions (and dedicated recruiters that know veterans and how to interpret their CVs). It's understandable that smaller biotechs want to advertise their molecules, pipeline, and science, but if they are interested in more diversity, then they need to take the time to indicate their interest in an obvious way. Some larger companies, like Catalent, have great programs in place. We have many employee resource groups [ERGs]. One ERG in particular is SERVE, an ERG for veterans, active duty, first responders, families and supporters. I'm on the global SERVE ERG board, and starting up a local chapter here in San Diego on Veterans Day.
 The impetus of creating a local SERVE ERG chapter is because Catalent in San Diego is right next door to a big military base (Miramar), and their jets and helicopters fly over our buildings daily. Not to mention that over 36 percent of the San Diego County population of 3M is either retired/active military or a family member of military. We want to take the mystery out of the base, and hopefully increase the diversity of the site.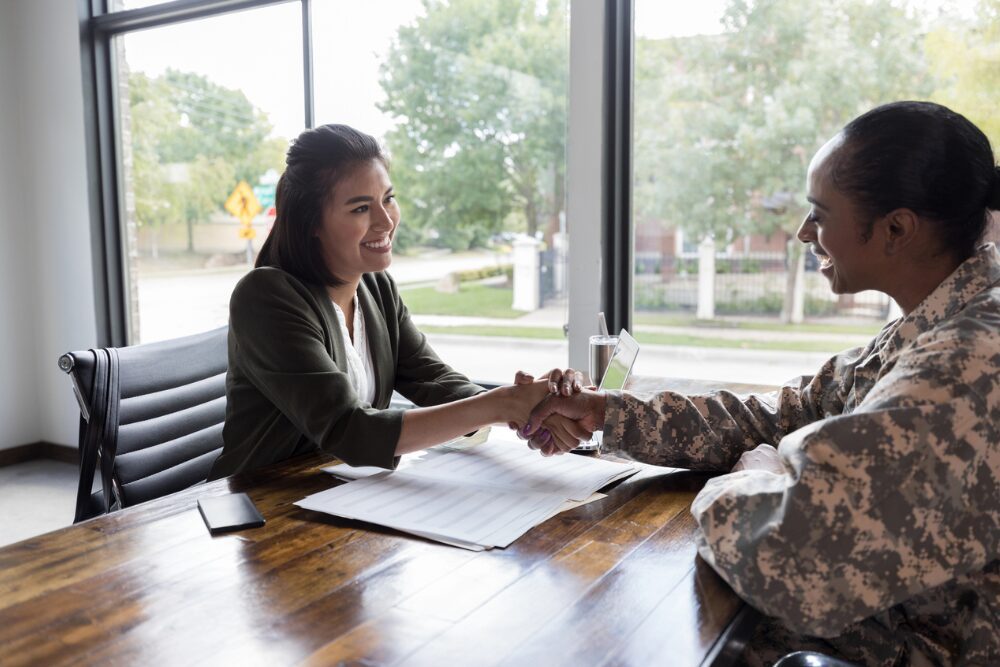 What is your company's biggest challenge right now?
Getting San Diego to understand that we're not a CDMO that only works with big companies. We work with all biotechs, from two scientists and a molecule to large companies and everything in between. We have outstanding science and customer service. Our flexibility is unmatched, and we always make it happen for our clients so they can serve everyone's first value—the patient.
What has been your biggest personal challenge for you to overcome?
I had pharmaceutical experience before coming here. But everyone I work with has a chemistry or biotech degree and years of bench experience, and I don't. I have a mind for science (believe it or not, my aviation experience plays a large part), I'm able to understand systems and how things work, and can learn quickly. But it's a challenge, because some people will judge you on things like that.
 I overcame that challenge by learning everything I can. Working hard adds to my credibility. I don't have to necessarily become an chemistry genius, but I have learned enough to earn respect.
What does Veterans Day mean to you, and why is it important that we honor it?
November 11 is a day America celebrates and honors those who have served to protect the United States. Veterans Day is a reminder that our freedom is not free. Brave men and women have given up their normal lives, time, and families for our freedom. This is something we should not take for granted. Veterans Day is showing support for the incredible network of veterans both young and old—the people who raised their right hands and voluntarily committed their lives to our country to ensure we can all enjoy our lives without fear. I think many people don't really know what the military does, are intimidated by it, or are not interested in it. I hope this day helps them realize the military is full of people like you or me that just want to do a great job while serving their country. They are normal Americans who love their country and want to give back. Veterans Day is a day to honor the ultimate volunteer, and to thank them for their service. 
Veterans Day is showing support for the incredible network of veterans both young and old—the people who raised their right hands and voluntarily committed their lives to our country to ensure we can all enjoy our lives without fear.
What's the greatest piece of advice you can give to future life science leaders?
Have an open mind. Be accepting of everything that you see in people. Focus 85 percent of your efforts on people: taking care of others, relating, and getting along while doing your best. Then learn the other "technical" 15 percent, and you'll be successful. Always think of new ways to add value to where you're planted (i.e. monetary, culture, efficiencies, etc.), and always take the initiative and do more than asked.