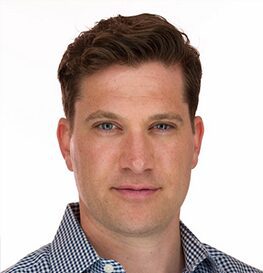 Vice President, Business Development, Deerfield Management
Dave Greenwald, Ph.D. currently serves as Vice President, Business Development at Deerfield Management.  In this role, Dr. Greenwald searches for new investment opportunities, supports business development of the Deerfield portfolio companies, and provides hands-on experience to Deerfield's academic collaborations. Dr. Greenwald serves on the Boards of Jaguar Gene Therapy, Axovia Therapeutics, Apertura Gene Therapy, and Innervace.
Dr. Greenwald was most recently at Johns Hopkins Technology Ventures, where he was Director of Business Development.  Dr. Greenwald is a founder of Relay Technology Management, Inc. and co-inventor of the Relay Innovation Engine software. Dr. Greenwald was previously Chief Executive Officer of Relay Technology Management and Director of Client Solutions for Decision Resources Group (DRG) after its acquisition of Relay.  Dr. Greenwald was an Associate Investigator at the Naval Medical Research Center in Silver Spring, MD, where he worked with the Food and Drug Administration on 510(k) applications for diagnostic devices for dengue fever.  Dr. Greenwald was a Howard Hughes Medical Institute (HHMI) research fellow while earning a B.S. in Cellular Biology and Molecular Genetics from the University of Maryland, College Park and was awarded an NIH Ruth L. Kirschstein National Research Service Award (NRSA) towards his Ph.D. research dissertation on gene therapy for Retinitis Pigmentosa, which he completed at Tufts University School of Medicine.  Dr. Greenwald was previously an adjunct faculty at the Tufts University Gordon Institute and The Johns Hopkins Carey Business School where he lectured on Entrepreneurial Finance, Corporate Finance and Life Science Entrepreneurial Ventures.