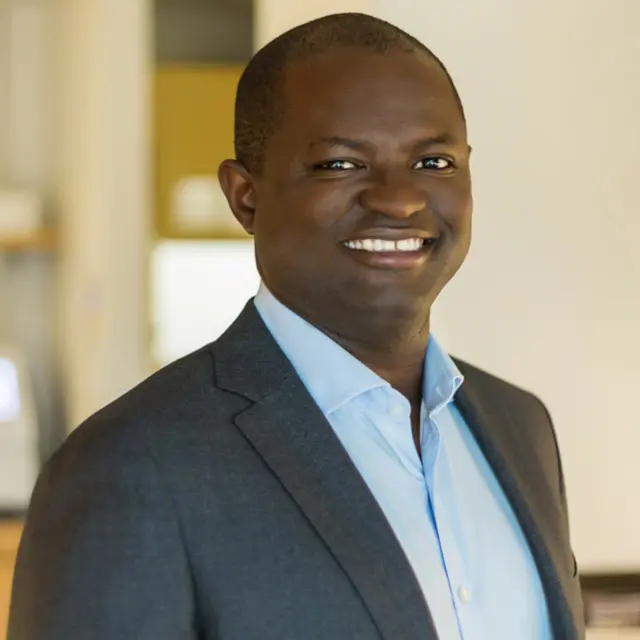 Board Director: Zentalis Pharmaceuticals and Imago Biosciences
Dr. Enoch Kariuki is an accomplished biotech executive with over a decade of experience in healthcare strategy, life sciences investment banking, venture capital and business development. He most recently served as the Chief Financial Officer of VelosBio (acquired by Merck for $2.75 billion) where he led all finance-related and investor relations functions. Prior to VelosBio, he served as Senior Vice President, Corporate Development at Synthorx, where he led the company's $151 million IPO, managed relationships with bankers, sell-side equity analysts and investors, and headed the business development process that concluded with the sale of Synthorx to Sanofi for $2.5 billion. Before Synthorx, Dr. Kariuki was Vice President at H.I.G. Capital, a $40 billion private equity firm, where he invested in and served on the boards of multiple life sciences companies. His other previous roles include Senior Associate at Leerink Partners and Associate Director at UBS Investment Bank. At Leerink and UBS, Dr. Kariuki advised healthcare companies on equity capital financings, mergers and acquisitions, leveraged buyouts, and recapitalizations.
Dr. Kariuki completed a Post-Doctoral Fellowship in R&D Strategy and Analytics at Bristol Myers Squibb and was a Pharmacist at CVS Caremark. He holds an MBA from the Tuck School of Business at Dartmouth College and a PharmD from Texas Southern University.