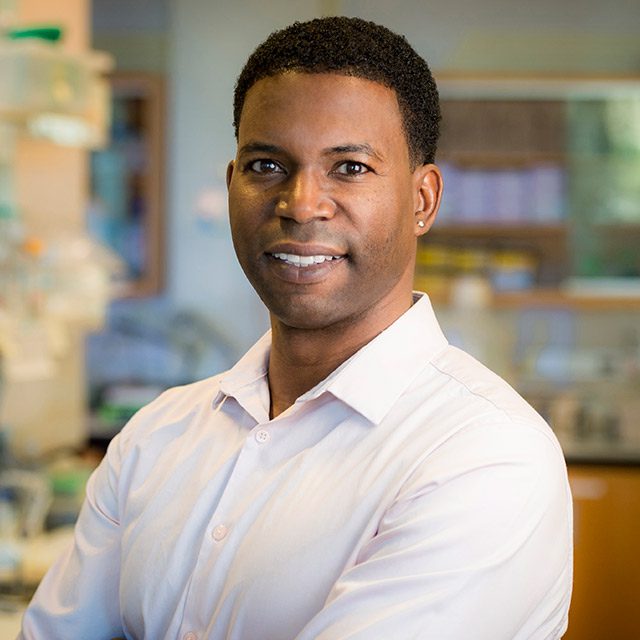 Professor of Neurobiology, University of California San Diego
Dr. Patrick is a Professor in the Neurobiology Section of the Division of Biological Sciences at the University of California at San Diego. His lab studies the role of protein turnover in synaptic plasticity and neurodegenerative disease with a particular interest in ubiquitin-dependent trafficking and turnover of synaptic membrane protein including AMPA-type glutamate receptors. He additionally is the Director of Mentorship and Diversity for the Division of Biological Sciences at UC San Diego and served as the Associate Director of the Neurosciences Graduate Program (NGP) here at UC San Diego from 2013 to 2019. Dr. Patrick was born and raised in South Central Los Angeles (where he attended King/Drew Medical Magnet high school in Watts, CA). Dr. Patrick received his Ph.D. from Harvard University in 1999 after working in the laboratory of Dr. Li-Huei Tsai. He was a Damon Runyon Cancer Research Foundation and a United Negro College Fund/Merck postdoctoral fellow with Dr. Erin Schuman at California Institute of Technology. Dr. Patrick joined the UC San Diego faculty in 2004.
In 2018, Dr. Patrick he created and launched the PATHSways to STEM (PATHS) thru Enhanced Access and Mentorship scholars program. The purpose of the program is to "increase the number, persistence, and success of under-resourced and underrepresented minority (URM) students in STEM in San Diego." The integrated approach adopted by the PATHS Program leverages dynamic, multilateral partnerships to systematically address historic challenges facing students from socio-economically disadvantaged neighborhoods in San Diego and across California. The PATHS Program's all-access model for support, empowerment, and professional exposure will mobilize a new, diverse generation of STEM leaders.