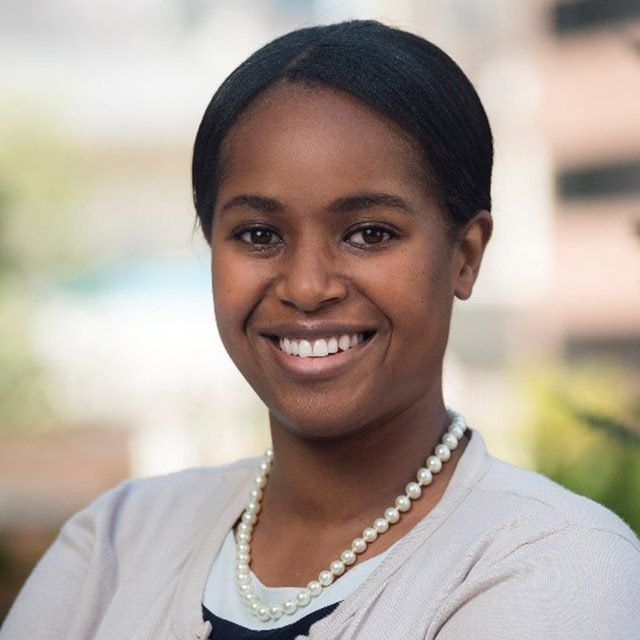 Lead, Communications and Operations at Takeda California, Takeda Pharmaceutical Company, Ltd.
Ms. Hilda Mwangi is Research Communications and Operations Lead at Takeda California (TCAL) and a member of Takeda's Global Research Strategy and Operations team. In addition to this role, she is a passionate DE&I leader and ally who has served on Takeda's R&D DE&I Advisory Committee, Rapid Response Team, and led on multiple strategic and leadership projects relating to DE&I. She is also TCAL's representative on local San Diego-based DE&I committees and taskforces.
A licensed attorney, Hilda also has a rich background in international business development, legislation and policy, having served as the Legislative Aide for Maryland Senator, Norman R. Stone Jr., a Vice-Consul for International Trade and Investment for the British Government, and as Director of the World Trade Center, San Diego.
Hilda received her Bachelor's Degree from Towson University (Towson, MD) and her Juris Doctor/Master of Business Administration from American University (Washington, DC). In 2018, she was appointed to the San Diego International Affairs Board and served two years on the Executive Committee and was also named a finalist in San Diego's 2018 NEXT Top 40 under 40 of Business Leaders by the San Diego Business Journal.