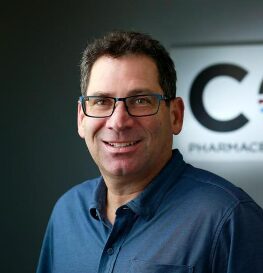 Managing Director, Avalon Ventures; President and CEO, Arialys Therapeutics
Jay B. Lichter, Ph.D. is an experienced biotechnology and pharmaceutical business executive with over 25 years of experience in management, scientific research, and business development. Throughout his career, Dr. Lichter has applied his exceptional combination of business acumen and deep technical knowledge to creating commercially successful biotech companies and identifying the commercial potential of scientific discoveries at their earliest stages. Dr. Lichter is the inventor on over 250 patents and patent applications for several Avalon portfolio companies. Dr. Lichter has been either directly responsible for or participated in licensing or merger and acquisition deals valued in excess of $6 billion.
Dr. Lichter led Avalon XI investments in Fortis Therapeutics, Janux (NASDAQ IPO), Adenate and PDI. He led Avalon X investments in Sitari (acquirted by GlaxoSmithKline), Calporta (Acquired by Merck), and Synthorx (acquired by Sanofi). He led previous Avalon fund invesments in Aratana (acquired by Zoetis), Zacharon (acquired by BioMarin) and RQx (licensed to Genentech), as well as others. In Avalon's newest fund, Avalon Bioventures, Dr. Lichter led the investment in Arialys Therapeutics, Inc.
Dr. Lichter held postdoctoral positions in Human Genetics at Yale University and pharmacogenetics at DuPont Merck Pharmaceutical Co. Dr. Lichter obtained his Ph.D. in biochemistry from the University of Illinois at Chicago, and a B.S. from the Univ. of Illinois at Urbana-Champaign.