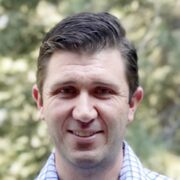 Arthur Suckow, Ph.D.
Co-founder and Chief Executive Officer, DTx Pharma
Dr. Suckow co-founded DTx Pharma with John Grundy and Adam Pavlicek in an effort to expand the therapeutic areas where nucleic acid medicines can be utilized for disease modification. Prior to DTx Pharma, Suckow has held positions at Janssen (J&J), MedImmune/AstraZeneca and Regulus Therapeutics, leading projects across multiple therapeutic areas (cardiovascular, metabolism, CNS, ophthalmology, immunology, oncology) and modalities (small molecules, peptides, antibody conjugates and oligonucleotide therapeutics).
Arthur received his Honors B.Sc. in Biological Sciences from University of Delaware and his Ph.D. in Biomedical Sciences with a focus in Pharmacology from the University of California, San Diego. During graduate school, he founded Synervate–a cell therapy company focused on a treatment for Alzheimer's Disease.