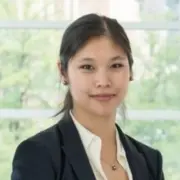 Chorom Pak, Ph.D.
Chief Executive Officer, Lynx Biosciences
Dr. Chorom Pak is President and CEO at Lynx Biosciences, Inc., working to commercialize MicroC3, a cytomics platform technology developed during her PhD.
Dr. Pak served as the Clinical and R&D Lead at Cellectar Biosciences (NASDAQ:CLRB), where she co-developed a drug against multiple myeloma, an incurable blood cancer, and advanced it to Phase 2 trials.
Dr. Pak received her Ph.D. in Molecular and Cellular Pharmacology from the University of Wisconsin – Madison.