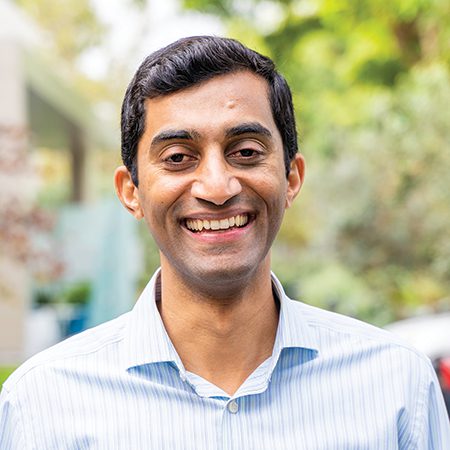 David Chacko, M.D.
Chief Business Officer, Erasca
David Chacko is Chief Business Officer of Erasca, bringing deep experience in strategy, finance, business development and operations. He was previously a Principal at Versant Ventures, where he held a dual investing/operating role, helping lead investment opportunities across multiple therapeutic areas. Operationally, he was intimately involved in advancing several Versant portfolio companies through company formation, fundraising, business development and clinical and regulatory activities.
Dr. Chacko joined Versant from Alcon, where, as Chief of Staff to the CEO, he worked alongside the executive leadership team to develop and implement Alcon's top priorities to accelerate growth and innovation. He was involved in several pivotal initiatives, including identifying the causes of sales and profit shortfalls and formulating action plans to improve performance.
Prior to Alcon, Dr. Chacko was an Engagement Manager at McKinsey, leading multiple teams serving pharmaceutical and medical device clients, across sales and marketing, R&D, finance and other functions. Previously, Dr. Chacko worked at SR One, the venture capital arm of GSK. He also worked at Amgen in commercial operations and at Morgan Stanley in investment banking.
Dr. Chacko holds an M.D. from the University of Pennsylvania, where he was President of the medical student body, and an MBA from the Wharton School. He earned an M.Phil. from Oxford University as a Marshall Scholar, as well as undergraduate degrees in biology and business from the University of Southern California, where he graduated as the University Valedictorian.