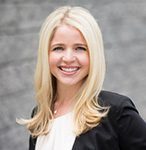 Dena Marrinucci, Ph.D.
Vice President, Research
Dr. Dena Marrinucci has been part of the blood diagnostics space for over 10 years. In early 2016 she joined the founding team for Salveo Dx, a consumer based diagnostic company. At Salveo, she oversees research and development of new blood diagnostic tests. Prior to Salveo, in 2008 she founded Epic Sciences, a cancer diagnostic company. At Epic, she acted as Chief Scientific Officer and oversaw all pharma partnering diagnostic collaborations including strategy, agreements, and execution of biomarker development ensuring alignment with drug development launch. Within this role, she established partnerships with over 35 pharmaceutical and biotech companies, integrating Epic's liquid biopsy technology into more than 60 clinical trials worldwide. She also oversaw assay development and research groups. In recognition of her work at Epic, she was awarded MIT Technology Review's Top 35 Innovators under 35 and Foreign Policy's Top 100 Leading Global Thinkers in 2015. Dr. Marrinucci has a B.S in Chemistry from the University of Vermont and a Ph.D. from The Scripps Research Institute (TSRI) in chemical biology.