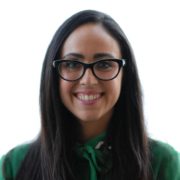 Stephanie Culler, Ph.D.
Co-founder and Chief Executive Officer, Persephone Biome
Dr. Culler is the co-founder and CEO of Persephone Biome, a business taking a unique approach to gut microbiome health. At Persephone Biome, she oversees the company's strategic growth and directs the discovery, and product development platforms of the company. Prior to Persephone Biome, Dr. Culler was a senior scientist at Genomatica, Inc. where she became an industrial leader in the fields of synthetic biology and metabolic engineering. She authored publications on Genomatica's platform technologies and was a frequent speaker at the leading conferences. Dr. Culler has participated in organizations including Synberc, iGEM, DARPA, SBE, AIChE and NSF.
Dr. Culler earned her Ph.D. in chemical engineering from Caltech and is a recent graduate of the prestigious Y Combinator accelerator.