Renewing Your Membership & Frequently Asked Questions (FAQ)
Top Reasons to Renew
In the world of science, connection is the key to discovery. It can be connecting with the right people, connecting funding at the right time, or a scientist connecting two unexpected things together for results that have never been seen before. Biocom California is how the life science industry makes connections. We are how our members connect to community, capital and advocacy—and to new and better ways to work.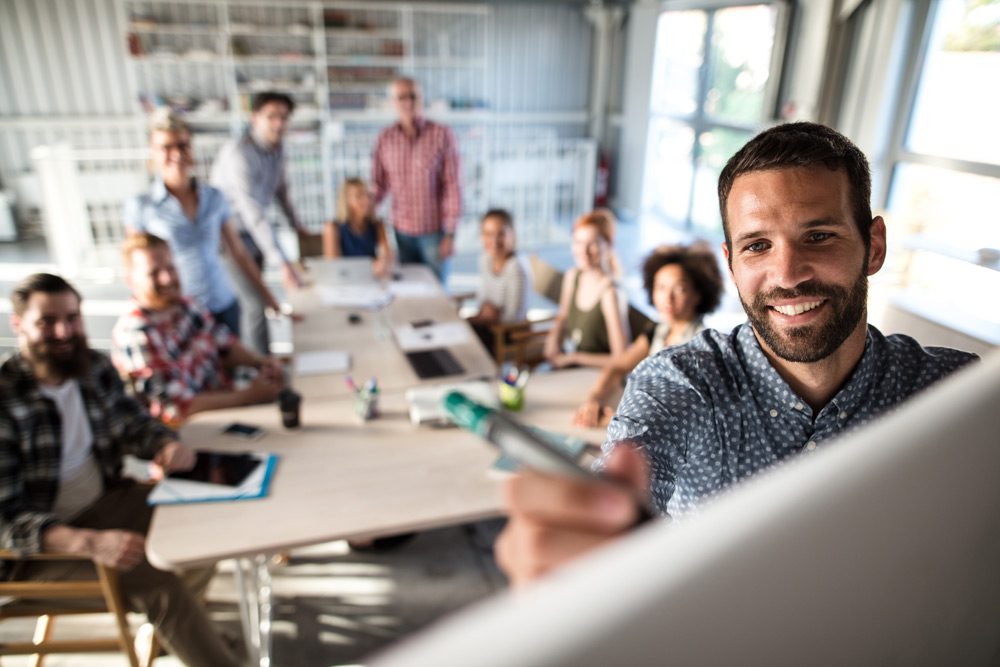 Connections that matter
In a newly virtual world, staying connected has never been more important, and Biocom California makes it easy to do just that. Members of Biocom California's 20+ committees continue to share best practices in remote meetings; our members are connecting virtually through Biocom California conferences; and our growing list of resources are being leveraged through Biocom California connections.
Economy-proof savings
As a trusted advisor and industry partner, Biocom California Purchasing Group harnesses the collective purchasing power of over member companies, matching best-in-class service providers with deep discounts, special terms and conditions, and other unique concessions available exclusively to our members. With over 35 supplier contracts, our proven resource chain saves members up to 25x their annual dues.
Unparalleled visibility
Whether through Biocom California's amplified social channels, our digital LifeLines distribution, Biocom California Member News, the Biocom California Member Spotlight series, or a host of other options, Biocom California members are getting their messages out through numerous visibility channels. Biocom California members receive exposure to more than 500,000 life science professionals per year through events, speaking opportunities and visibility via our marketing channels and social media platforms.
Events/Webinars/Education
Our events team has made sure that members are still receiving access to the high-quality programming in life science events and conferences that they've grown accustomed to. Our biotech events calendar includes dozens of events per month with topics tailored to cover the issues that matter most, like COVID-19 policies, facilities recommendations, venture capital innovations, crucial HR topics, and more. Biocom California Institute's professional development courses have also continued to provide workforces with invaluable education tools and competitive discounts.
"We want to extend a sincere thank you to Biocom California for inviting Scientist.com to be a part of their pavilion at BioJapan for a second straight year! Scientist.com enjoyed consistent traffic and secured a significant number of leads from our three days spent in the California Pavilion and participating in the partnering event at BioJapan. Being able to share the exhibiting costs among several San Diego companies all underneath the Biocom California umbrella, made our participation possible and enabled further expansion for our company in the Japanese market."
Arne Brandon
Chief Commercial Officer, Scientist.com
"The Biocom California team has helped LJI by having every level of government personally visit LJI and we're able to show them all the great work we are doing."
Albin Soares
Director, Research Relations and Executive Director, La Jolla Institute for Allergy & Immunology
"I have been watching all of the emails roll in while Aer Travel managed to get this very complicated trip planned to absolute perfection. I cannot say how much I appreciate Aer Travel's help and especially in the last minute before a long holiday weekend. We always appreciate everything they do, but we especially do with this one."
Ellen Goodman
Executive Assistant, Development, Kura Oncology
"As one of the first medical customers to deploy a cohort-based COVID-19 employee testing program with One Medical, we could not be more impressed with the smooth onboarding process, professional account management team, and innovative tracking platform in One Medical's 'Healthy Together' program. We are so encouraged to hear that Biocom California has partnered with One Medical to make this model accessible to all life science companies in California, to ensure the safe and efficient return to the workplace at a time the world needs us most."
10X Genomics
Maximize Your Benefits
Please fill out the contact us form and your regional Biocom California representative will be in touch shortly to set up a member benefits review meeting. We look forward to working with you discuss all the ways to maximize your membership.
FAQ
Frequently Asked Questions
How do I renew our Biocom California Membership?
Login to the Member Community to access your membership renewal form by creating an account or signing in. Renewals are sent to primary contacts and billing contacts 45+ days prior to renewal dates. Contact [email protected] for assistance.
What are the options to pay the renewal invoice?
Pay online via Renewal Form
Visit Member Community to access Renewal Form
Pay via check to "Biocom California"
Pay via Bank Wire or ACH
Pay via phone
What is the Member Benefits Dashboard?
Stay on top of your membership with a comprehensive, real-time report of your benefits across four major categories:
Purchasing savings,
Event participation,
Committee involvement,
and other Visibility benefits.
How do I update company/key contact information?
If you are a key contact for the membership visit the Member Community and our system will recognize you so you can update your information.
If you are not a key contact, please contact us.
How do I schedule a Member Benefits Review?
Please fill out this form to request a Membership Meeting.
How do I schedule a Purchasing Meeting?
Please fill out this form to request a Purchasing Meeting.
How do I cancel our membership?
Cancellation notices must be emailed to [email protected] prior to your renewal date.
Kindly include the cancellation reason as your feedback is important to us.
Why did our membership renewal dues increase?
Industry dues are based on the total number of employees in California. When headcounts increase into the next membership dues tier this can increase your dues. Dues also tend to increase a little bit each year. Service provider dues are not based on employee headcount but are subject to a nominal dues increase each year. To connect with your sales rep to further discuss your dues please click here.
What are the terms & conditions?
Membership is good for 12-months from the first of the month in which payment is due and will automatically renew. Membership may end at the end of your 12-month membership period. Biocom California reserves the right to cancel membership at any time. Dues are non-refundable in whole or in part for any reason.